This is an archived article and the information in the article may be outdated. Please look at the time stamp on the story to see when it was last updated.
LAWRENCE COUNTY, Tennessee (WHNT) – A Lawrence County woman takes the law into her own hands.
Lawrence County Sheriff's Deputies responded to a home on Highway 43 North, Sunday.
According to investigators, a woman held two men at gunpoint.
Detectives say 21-year-old Travis Carter and 21-year-old Freddie Currie pulled into her driveway.  The woman told deputies she was concerned the men would rob the residence.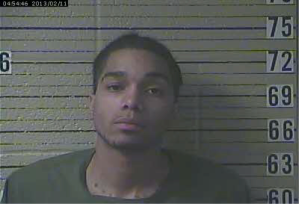 Deputies found evidence showing the men may have attempted to rob the Dollar General Store just north of the home.
Both men were arrested and charged with attempted aggravated robbery, aggravated criminal trespass, and possession of marijuana and unlawful possession of a weapon.
Detectives are looking into whether these two suspects are responsible for recent robberies at that same Dollar General Store.