This is an archived article and the information in the article may be outdated. Please look at the time stamp on the story to see when it was last updated.
HUNTSVILLE, Ala. (WHNT) – A Madison County jury quickly found Kishon Green guilty of capital murder Monday.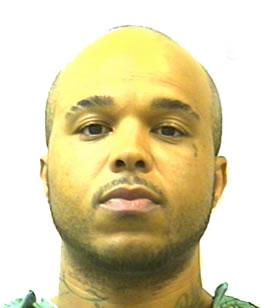 The trial was a formality because Green pleaded guilty to the charges against him on Friday.  However, under Alabama law, a jury must hear any case involving capital murder charges.
It took the jury about 30 minutes to reach a decision.  Judge Jim Smith then sentenced Green to life in prison without parole.
Green pleaded guilty to two counts of capital murder and one count of attempted murder.  He stabbed his 10-year-old son, Antwan and stepson, 13-year-old Frederick Thomas on February 6, 2008.  Both boys died. He also stabbed and beat the boys' mother, Tiffany Burrell.
Burrell told WHNT News 19 she is satisfied to finally have justice for her sons.
All parties in the case have been under a gag order issued by the judge.  Monday, after the verdict came down, they were finally allowed to speak publicly.  One comment came from Green himself.
"Drugs impacted me. I am not a cold-blooded killer. I ask God and everybody for forgiveness," said Green. "I have changed my life around. I know one day I will see my boys again."
Green is not eligible for the death penalty because a judge ruled he was mentally retarded in June.