This is an archived article and the information in the article may be outdated. Please look at the time stamp on the story to see when it was last updated.
HUNTSVILLE, Ala. -- A jury found a man accused of shooting and killing a 16-year-old for allegedly stealing items out of his delivery truck guilty of manslaughter.
Jonathan Scott said he found Mustafa Bearfield stealing from his truck after he had stopped to go into a store on June 21, 2016. We learned the item Bearfield allegedly took was a cooler with lunch items inside.
During a trial Monday, Scott said he typically kept thousands of dollars in the cooler and a gun. He testified that he couldn't remember if he had those items in there the day of the shooting.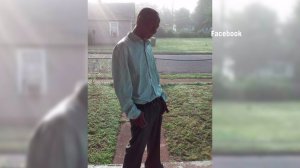 Scott testified that on the morning of the shooting he asked Bearfield to give back the cooler. When he didn't,  Scott said he cocked his gun and told him, "give it back or I'll shoot." He said Bearfield started walking away and then sped up, eventually running.
Scott said he fired five shots and claimed he was aiming above Bearfield's head trying to scare him, but then he dropped to the ground. Scott claimed he thought Bearfield was faking it by the way he fell, but he had shot the teen in the back of the head.
A sentencing date will be determined at a later time.