This is an archived article and the information in the article may be outdated. Please look at the time stamp on the story to see when it was last updated.
JACKSON COUNTY, Ala. (WHNT) - A Jackson County Judge denied several motions filed by defense attorneys for Barry Whitton.
Whitton is accused of murdering his first wife Michelle in 1998.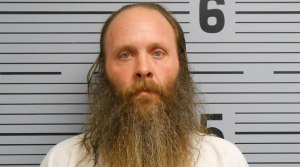 Two of the motions the judge denied on Tuesday were one for recusal and another for a change of venue. The judge denied the motion for recusal at this time, saying the decision would be visited at a later date. As for the motion for change of venue, the defense argued this case is well-known even outside of Jackson County, but the judge denied the motion, saying things could proceed in the county for now. He said future court proceedings, like jury selection, could help him better determine if a change needed to be made.
A grand jury indicted Barry Whitton. He is accused of intentionally killing Michelle by striking her in the head and causing blunt-force trauma. At the time of his arrest, Barry Whitton was serving 10 years in prison for federal weapons violations. Whitton is also suspected in the disappearances of his second wife and his daughter.
As of right now, Whitton's trial date is set for June 2.