This is an archived article and the information in the article may be outdated. Please look at the time stamp on the story to see when it was last updated.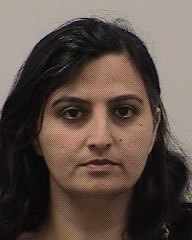 A Madison County judge has denied a request from Safia Memon to attend an out-of-state soccer tournament for one of her younger children.
Wednesday, Judge Billy Bell denied Memon's request to attend the tournament, which is June 14-17 in Charlotte, North Carolina. 
Memon's attorney, Corrie Collins, had filed the request.  In it, Collins wrote that Assistant District Attorney Bob Becher stated he was not opposed to her attending the soccer tournament.  The request also had a proposed order written for the judge.  
He denied the request, however.
Safia Memon is charged with hindering prosecution. In April, she allegedly took her son Hammad Memon to Texas.  Prosecutors say they were trying to leave the country.  Hammad Memon is charged with the murder of Todd Brown at Discovery Middle School in 2010.