This is an archived article and the information in the article may be outdated. Please look at the time stamp on the story to see when it was last updated.
MADISON, Ala. (WHNT) – Apps help us do all sorts of things like get directions, find restaurants, and connect with other people and information. When a need arises, we're familiar with the saying, "There's an app for that." When it comes to one very serious issue – suicide prevention – one group hopes an app can become a life-saving tool.
It's not easy to talk about, but for those struggling with thoughts of suicide, finding help should be. The SPEAK Initiative is designed to prevent suicides, especially among middle and high school students, in north Alabama. As part of that, some members of the Leadership Huntsville/Madison County Class 30 created an app.
"The mission is essentially to make everyone aware that help is at your fingertips if you're feeling a certain way," says L-30 member Stephanie Kennedy-Mell.
They let students design it. At Thursday's Madison City School Board meeting, they announced the winning design by James Clemens student Kaitlin Runnels.
"I'm really honored that they chose my design and I'm happy to be a part of it," says Runnels. Stephanie Kennedy-Mell says they needed it to appeal to both kids and an adult community and Runnels nailed it.
"I love how she used the blues, lavenders and the rocket," explains Kennedy-Mell. "As soon as you see the cover of the app, you automatically know what it is."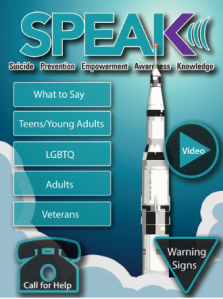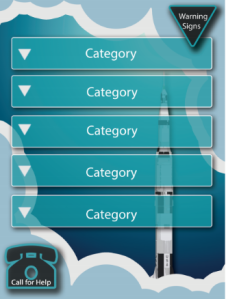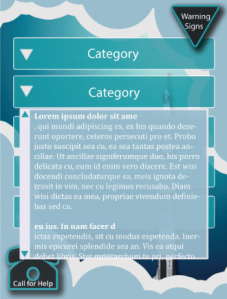 The categories are clear. Icons like the phone that says "call for help" point people directly to resources.
"It was just exactly what we would want for somebody who'd be using this app whether it be students, an adult, veteran or the LGBTQ community," says Kennedy-Mell.
They hope the app is easy to read, easy to use, and easily gets an important message out.
"There is help out there and it's an easy thing to do to go get help," shares Runnels.
Now that the designs are finished, Kennedy-Mell says they hope to launch the SPEAK app in about a month.
WHNT News 19 and iHeartMedia are the media partners for this project, sponsored by the Huntsville Hospital Foundation. We are Taking Action to make sure people, especially children, in our community get the resources and help they need. Over the coming year, we'll be bringing you special reports and are committed to doing our part to end the stigma associated with suicide.
The National Suicide Prevention Lifeline is available 24 hours a day. Call 1-800-273-8255 if you need to speak to someone.  You can also access the Lifeline Crisis Chat any time.