This is an archived article and the information in the article may be outdated. Please look at the time stamp on the story to see when it was last updated.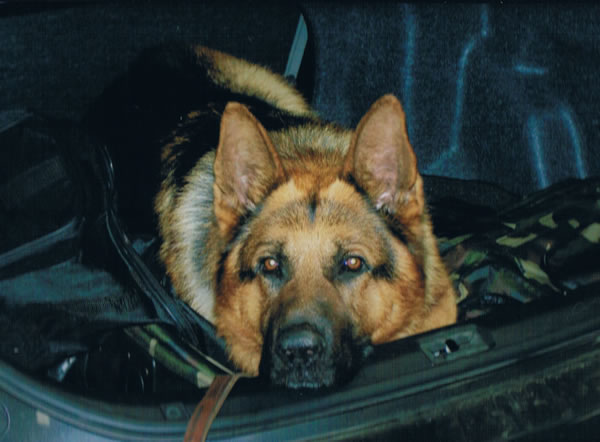 JACKSON COUNTY, Ala. (WHNT) – The Jackson County Sheriff's Office says one of its K9 units, WVUM ('Voom') died last week.
WVUM died October 19 after a two-month illness.  The dog began his career in law enforcement at the Bridgeport Police Department, and then was purchased by the DeKalb County Sheriff's Office.  His handler was DeKalb County Deputy Jimmy Jones.
WVUM joined the Jackson County Sheriff's Office in 2011 and helped the Narcotics unit in numerous drug seizures and school searches in the Jackson County area.
WVUM was trained to be a drug K-9 at the Madison County Sheriff's Office.  On his second day of duty, he assisted in the seizure of $29,000 in marijuana in Valley Head.
During his career, WVUM made numerous drug and currency seizures and also assisted the Centre Police Department, Centre Fire Department and the Alabama State Fire Marshal's Office in apprehending a serial arsonist.  He also located six fleeing Felony suspects and safely recovered nine missing children and senior citizens.     
WVUM was also instrumental in helping the Hollywood Police Department in a money seizure which helped them purchase their first Drug K-9. 
"WVUM has been a valuable asset to Jackson County and he will be sorely missed by the law enforcement community," said Sheriff Chuck Phillips.