This is an archived article and the information in the article may be outdated. Please look at the time stamp on the story to see when it was last updated.
Ford is addressing growing safety concerns about recent Explorer models. Hundreds of customers believe the SUVs may be making them sick.
Dash cam video shows the moment Newport Beach police officer Brian McDowell's life changed. He was responding to a non-emergency call when he passed out behind the wheel of his 2014 Ford Explorer police cruiser and crashed into a tree.
"You narrowly miss an SUV… I mean, it's a matter of inches… I just think, plus or minus one second and maybe I wouldn't be here on this earth for my kids," said McDowell.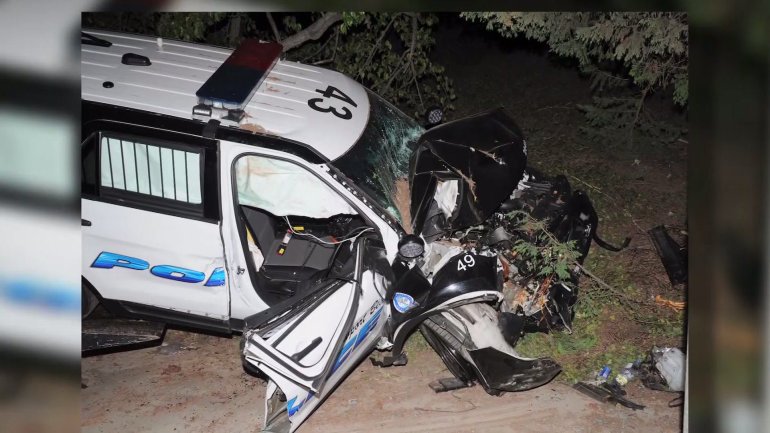 He has scars, including a dislocated shoulder, fractured eye socket and traumatic brain injury, but no memory of the accident.
"I just went out," said McDowell.
Records show McDowell had no drugs or alcohol in his system.
"I just had that nauseous feeling and feeling like I had a headache," he said.
But after months of tests, doctors couldn't find any medical reason why he'd blacked out. Then he learned hundreds of drivers had been complaining about exhaust — which contains carbon monoxide — leaking into the cabin of Ford Explorers, likely through unsealed seams in the rear of the SUV.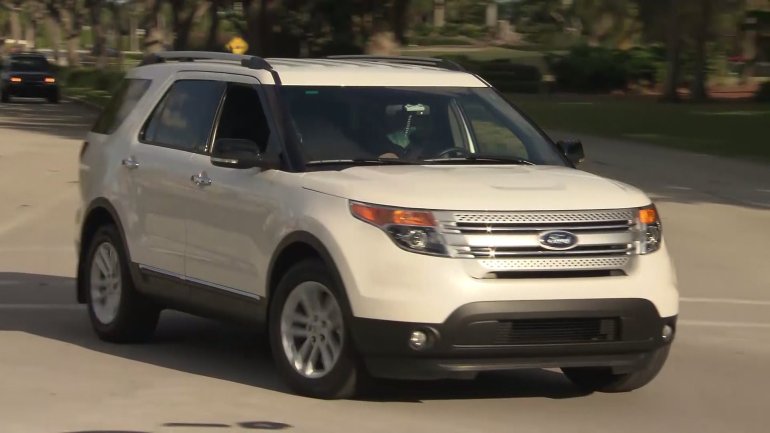 Based on customer complaints and Ford's own documents, the issue seems to occur while accelerating with the air conditioning active and in circulation mode.
"You believe the car made you sick and that led to you passing out?" CBS News asked McDowell.  "I do, yes," he replied.
After monitoring complaints on the issue for two years, the National Highway Traffic Safety Administration finally launched an investigation in July citing 154 customer complaints about exhaust in Ford Explorers — model years 2011 through 2015.   CBS News discovered that's grown to more than 450 complaints.  Some involve 2016 and 2017 models, which are not part of NHTSA's investigation.
While declining to comment further, NHTSA maintains there haven't been any serious injuries — something McDowell's attorney, Brian Chase, disputes.
That's what prompted CBS News to want to notify them. When they saw that they said there were no injuries, CBS News immediately got NHTSA on the phone.
Retired Army veteran Ron Booth took us for a ride in his 2015 Explorer that's been in for repairs on this issue 5 times – most recently in November.
A few minutes into the drive…
"Now you can smell it. You can definitely smell the exhaust smell right now and we get that all the time," said Booth.
Ford has known about the issue since at least 2012, when the company issued its first of three repair bulletins to dealers aimed at fixing the problem.
"Ford has tried to fix it and they can't," Booth said.
In a 2015 deposition, a company representative acknowledged it appears to be a 'design issue'. That remains unresolved — or as he said – 'we're working on it.'
The automaker has stopped short of notifying customers, but told CBS News — "in rare circumstances, there have been instances where customers detected an exhaust odor in Explorers," adding the issue "poses no safety risk."
Booth can't afford a new car so he's now driving with a carbon monoxide detector.  Newport Police also told us they had implemented new "safety measures" in the vehicles after McDowell's accident.
"As a precaution, carbon monoxide detectors have been installed in all the patrol vehicle/some of those detectors had gone off," said McDowell.
Officer McDowell is suing Ford because of his injuries.  There are at least two class action lawsuits Ford has agreed to settle. With one, the dollar figure hasn't been worked out, and the other in New Jersey is still ongoing.  Ford denies any wrongdoing there.
— Reporting by Kris Van Cleave, CBS News
WHNT News 19 reached out to Huntsville Police about this issue, because the department does use Ford Explorers.  A spokesman tells us they are aware of the issue and will monitor it. However, there have been no problems — so far.