This is an archived article and the information in the article may be outdated. Please look at the time stamp on the story to see when it was last updated.
(CNN) — Investigators found a body Friday on a farm in rural South Carolina where one day earlier they rescued a 30-year-old woman "chained up like a dog" inside a shipping container.
Kala Brown, who went missing with her boyfriend more than two months ago, has warned authorities that there could be other victims.
So far, there are more questions than answers about this troubling case. Here's the latest on what we know:
What did officials say about the body?
A spokesman for the Seventh Circuit Solicitor's Office, Murray Glenn, would not specify whether the body recovered was a man or woman.
Brown told investigators she thinks four people might be buried on the property.
A cadaver dog detected something during a search Thursday, Wright said, but it's not clear what.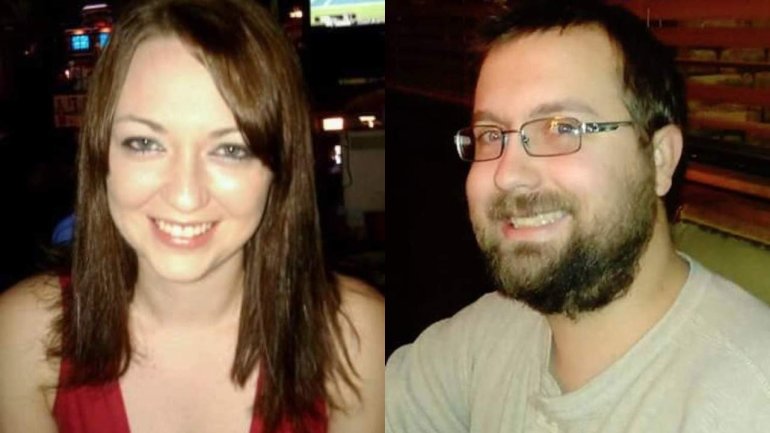 Where is Brown's boyfriend?
Brown went missing in August, along with her boyfriend, Charles David Carver.
After the couple disappeared, worried family members told reporters they'd started to see cryptic Facebook posts on Carver's page and feared it may have been hacked, CNN affiliate WSPA-TV reported. Last month, the page was deleted.
What led investigators there?
Authorities have been tight-lipped about what exactly brought them to the 100-acre farm in Woodruff, South Carolina, near Spartanburg.
Spartanburg County Sheriff Chuck Wright said sex crimes investigators led them to the property, where they'd showed up to serve a search warrant Thursday. But he hasn't revealed the evidence that pointed them in that direction.
"We did some good, old-fashioned police work," he told Ashleigh Banfield of HLN's "Primetime Justice."
Investigators still on site of property where a kidnap victim was kept "chained like a dog" for the last two months. pic.twitter.com/6YY4aavQd2

— Devon M. Sayers (@devonmsayers) November 4, 2016
Who owns the property, and how is he connected?
Todd Kohlhepp, a registered sex offender who's been working as a real estate agent in the area, owns the property. He was arrested Thursday and is not cooperating with investigators, the sheriff said.
An arrest warrant alleges that Kohlhepp, 45, kidnapped Brown on or around August 31 in Spartanburg.
Now he's being held without bond on suspicion of kidnapping, according to jail records. He's scheduled to appear in court Friday. It wasn't immediately clear whether he had retained legal representation.
It's not the first time Kohlepp has been accused of kidnapping. He was added to the South Carolina Sex Offender Registry as a result of a 1987 kidnapping conviction in Arizona when he was a teenager.
Investigators think Kohlhepp, Carver and Brown knew each other.
"I do know that there was a prior relationship, but at this point, I don't know the extent of it," Wright said.
Spartanburg Co. deputies searching for Charlie Carver after finding Kala Brown in container. Todd Kohlhepp (pic below) arrested. @WLOS_13 pic.twitter.com/fcoIUP89kE

— Darren Botelho (@DarrenBotelho) November 3, 2016
What else have investigators found so far?
Investigators say they found Carver's car on the Woodruff property on Thursday. It was in a ravine, covered in brush.
In addition to the car, investigators have found "lots of weapons and ammo" on the property, the sheriff told HLN.
Authorities moving in large earth moving equipment at home of Todd Kohlhepp pic.twitter.com/EiNPx1PmWA

— Devon M. Sayers (@devonmsayers) November 4, 2016
"We're not going to leave the property until we're 100% sure that we've done everything possible," Wright said.
CNN's Shawn Nottingham, Devon Sayers, Steve Almasy and Keith Allen contributed to this report.