This is an archived article and the information in the article may be outdated. Please look at the time stamp on the story to see when it was last updated.
CULLMAN, Ala. — While the National Weather Service is still determining if a hailstone that was found in Cullman on March 19 is indeed the largest in the state, a company out of Tampa, Florida is already giving it the title.
The Insurance Institute for Business & Home Safety (IBHS) announced this week that the hailstone is the largest that has ever fallen in Alabama and is one of the three largest ever documented east of the Mississippi River.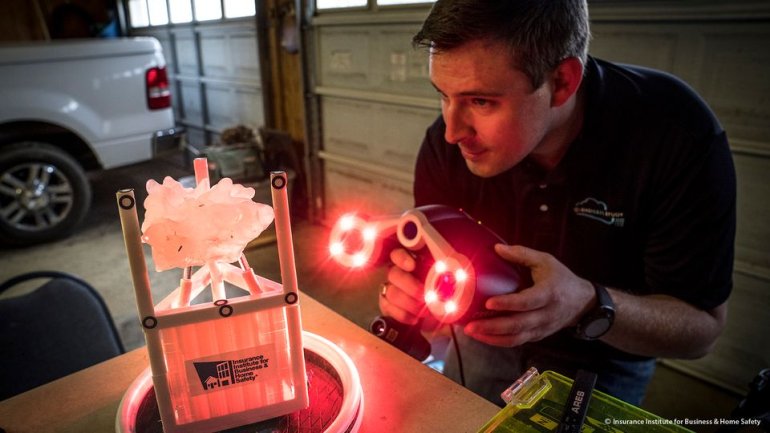 IBHS measured the hailstone using its proprietary 3-D scanning equipment. They determined it to be 5 3/8 inches at its largest measurement and about 5/8 of a pound. The company reported that the total volume is about 20 cubic inches; to compare, a tennis ball is about 9.6 cubic inches, a baseball is about 13.4 cubic inches and a soda can is about 25 cubic inches.
IBHS' 3D scan yesterday of a massive hailstone collected in Cullman, AL measures it at a whopping 5.380 inches! #IBHSHail18 #Hail pic.twitter.com/ylDgRtHSNf

— IBHS Hail Study (@ibhshailstudy) March 29, 2018
The group added that the hailstone hit the ground at approximately 88 mph and left a divot in the ground that was about six inches in diameter and three inches deep.
The largest hailstone ever documented in the United States, according to the group, fell in Vivian, South Dakota in June 2010. "Vivian" as the stone is called, was 56.6 cubic inches.