This is an archived article and the information in the article may be outdated. Please look at the time stamp on the story to see when it was last updated.
HUNTSVILLE, Ala. – This Saturday, you can help those in need in your community just by leaving some non-perishable food items next to the mailbox.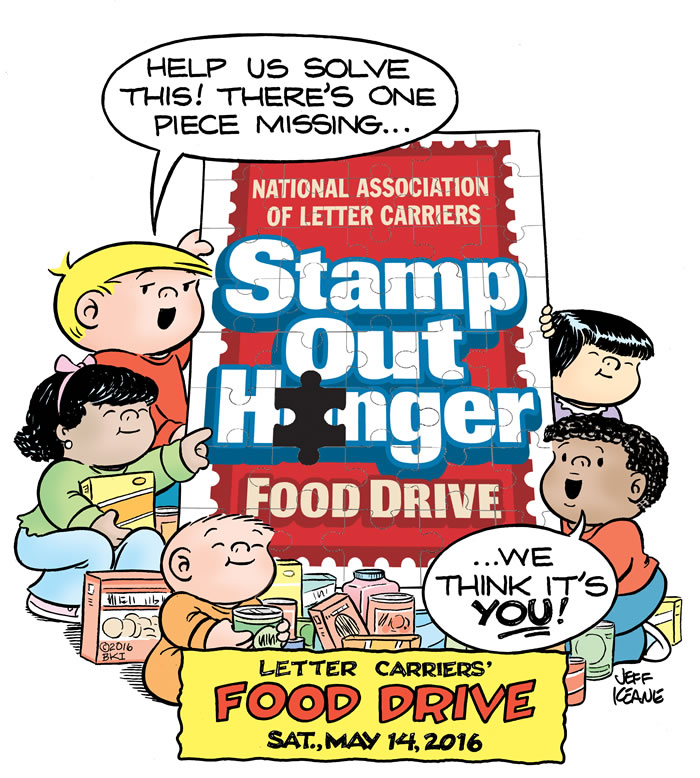 Help 'Stamp Out Hunger' with the National Association of Letter Carriers.  Every year on the second Saturday of May, letter carriers collect non-perishable food for local food pantries to help local families in need.  This is the 24th year for the event.
Here in the Huntsville area, letter carriers take the canned goods and other non-perishable food items to the Food Bank of North Alabama, churches and other agencies.  Last year, local letter carriers collected 139,000 pounds of food thanks to your contributions.
"Our donors are really generous year-round," said Laura Fincher, Agency/Community Relations Manager at the Food Bank of North Alabama.  "We often get a lot of great food drive items near the holidays.  A lot of times, our food items run low as we head in to the summer.  It's a critical time for hunger, because many children are off school all summer and don't have a steady source of food. Many of these children receive their meals at school."
"Stamp Out Hunger is a great way to close the hunger gap for many families in north Alabama," Fincher added.  "The Letter Carriers' food drive happens just in time to meet that critical summer need."
It's easy to contribute – just put a few items in the mailbox or fill up a bag and put it on the ground.  Food banks will be happy to collect all kinds of canned goods and non-perishable items, including vegetables, rice, pasta, cereals, sauces, soups, crackers and more.
While any and all donations are appreciated, organizers say "canned proteins" are particularly useful. Some examples include:
Peanut Butter
Canned Turkey
Canned Ham
As Fincher explains, "proteins are a little more filling and families can make a meal of them, so that especially goes a long way."
Thank you for your contributions over the years!  Let's make this year's food drive another success.  Please share the word on social media and use the hashtag #StampOutHunger to invite your friends and neighbors to participate.