This is an archived article and the information in the article may be outdated. Please look at the time stamp on the story to see when it was last updated.
MONTGOMERY, Ala. — Elmore County authorities say that a man wanted for his suspected role in a multi-state child pornography investigation turned himself into authorities at 2:30 Tuesday morning. Germaine Moore, 44, is currently being held at Elmore County Jail.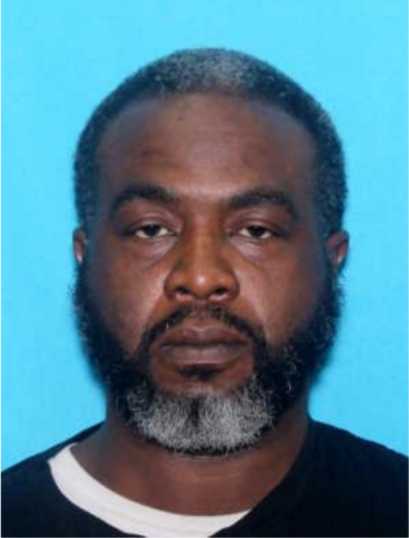 Moore faces 11 felony charges in Michigan, including two counts of sexually abusing a child and distributing sexually explicit material involving a child. More charges are expected to be filed in Alabama.
"The video became viral worldwide and leads began pouring in from around the State of Alabama, the United States and other countries," said Lt. Brooke Walker, of the State Bureau of Investigation's Special Victims Unit and Alabama Internet Crimes Against Children (ICAC). She said ICAC received a strong lead and it supported Detroit Police Department's investigation. "Both agencies worked together in an effort to identify and rescue the child victim and ultimately identify Moore as a suspect," said Walker in a press conference on Tuesday.
Maria  Miller in the 
Wayne County, Michigan Assistant Prosecutor's Office confirmed Tuesday that the investigation into Moore in Michigan involves three children who were in his care. He was their uncle.
She said in a statement to WHNT News 19 that from 2011 to 2017, three children, who are currently 9, 10, and 12-years-old, were in the care and custody of Moore, their paternal uncle, while their mother worked. Investigators believe that the children were sexually abused at the mother's home in Detroit and at his home in Alabama.
The video in question is believed to have been made some time ago, but investigators have not determined exactly when or where. They believe there is a strong tie to the Montgomery area. Investigators tell us that child has been found and is not in danger. She was six years old at the time the video was made. Officials say Facebook is aware of the video and is working on eradicating it from the platform.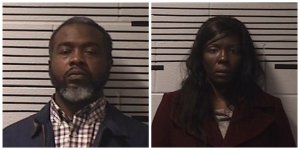 Authorities also arrested Moore's wife, Tonya Moore, in connection with the case. She is charged with hindering prosecution, and the area's district attorney says it is because Moore was being uncooperative with the investigation. During a search of their home, law enforcement seized multiple devices they are now examining for evidence.
"After multiple attempts to locate Moore, Moore's wife, Tonya Hardy Moore, arrived at the residence and chose not be cooperative in the search for Moore," commented Lt. Walker.
Randall Houston, DA in Elmore County, said he believes based on other cases like this that there may be more victims out there. He says the investigation continues into whether Moore acted alone in filming the sexual act depicted in the video. If you have had contact with him, Houston said you should contact law enforcement.
Moore could be extradited to Michigan, but Houston said it all depends on whether the case against him in Michigan is stronger than the one in Alabama. ALEA says both agencies will continue to work together in an effort to finalize the investigation and solidify any further criminal charges in each jurisdiction.
The investigation involved multiple agencies including the Montgomery Police Department, Alex City Police Department, Tallapoosa County Sheriff's Department, Millbrook Police Department, ALEA Tactical Team, Etowah County Sheriff's Office, Michigan Internet Crimes Against Children Task Force, Central Alabama Crimestoppers and the Elmore County District Attorney's Office.
"The entire ICAC Community will not stop until every child victim, everywhere, receives the justice that they rightfully deserve," Lt. Walker explained.
Montgomery Police say they arrested another man, Jerrell Washington, in connection with this case Monday night. The U.S. Marshals Fugitive Task Force assisted with the arrest. Washington is charged with possession and dissemination of child pornography.
Authorities say he was not involved in the creation of the video, but that he shared it. He is being held in Montgomery County on a $100,000 bond.