This is an archived article and the information in the article may be outdated. Please look at the time stamp on the story to see when it was last updated.
Colbert County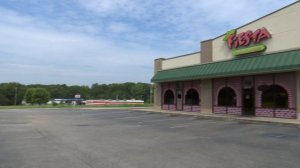 Fiesta Mexicana
117 US-72, Tuscumbia, AL 35674
Update: As of August 23, Fiesta Mexicana has a new health score of 93.
Score: 64
Violations:
Bleach stored with food and a spray bottle was not labeled.
The walk-in cooler was out of temperature.
Items in the cooler were not correctly date marked.
There was mold in the ice machine.
The strainer basket was frayed.
Lettuce was rinsed in the hand sink.
The manager said most of the violations were fixed that day and a technician came out soon after to fix the cooler temperature.
The basket was replaced and the and the ice machine was cleaned. He added all of their food is thrown out after three days at the latest.
He said the lettuce was rinsed and strained in a container over the hand sink and did not touch it. He said the hand sink water has the same source as the kitchen sink.
According to the health department website, their last score was a 96. The manager said he takes pride in the restaurant.
Singing River Bar and Grill (Fizz Bar and Grill)
4900 Hatch Boulevard, Sheffield, AL 35660
Score: 86
Improper date marking.

Follow up: All items now correctly marked.

Beer was stored down in the ice.
There's some confusion over the name of this bar and restaurant in Sheffield at the Clarion Inn on Hatch Blvd.
The health inspector insisted they are still operating under the name 'Singing River Bar and Grill,' but hotel employees say it is now 'Fizz Bar and Grill,' which matches the awning.
Reviews of the restaurant mention a renovation.
All violations have been corrected.
We have not heard back from the manager as of Thursday evening after repeated attempts to contact him to confirm the violations have been fixed or clarify the name change.
Madison County
Clean Plate Winner: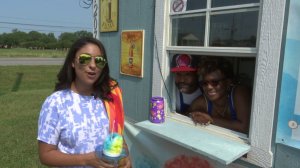 12078 US 231/431 Meridianville, Alabama 35759 (Star Supermarket parking lot)
Score: 99
It's snowing in August at Tropical Sno!
Dynamic duo, Ryan and Tameka, are keeping customers cool with Hawaiian shaved ice.
Enjoy the sweet treat without the mess, served in clever cups built to catch drips. Try fun flavors and combinations like 'Strawberry Shortcake,' 'Mudslide' and the one that got them into the business: Tropical Sunset.
And their score of 99 is pretty 'cool' too.
So grab your towel, sunglasses, and sunscreen and let Tameka and Ryan transport you to a tropical paradise.
They will be serving refreshing cups of shaved ice at 1946 Winchester Rd. in New Market from Friday, August 17 to 24 from 2 p.m. to 7 p.m. and Saturday, August 25 from 12 p.m. to 7 p.m.