This is an archived article and the information in the article may be outdated. Please look at the time stamp on the story to see when it was last updated.
MADISON, Ala. -- It's a long way from Hoboken, New Jersey to the village of Moisville, France. The two are an ocean apart, separated by more than 3,500 miles. Fred Moretto made that journey to fight for our country during World War II. It's a miracle he made it home. He'd tell you he couldn't have done it without the help of total strangers.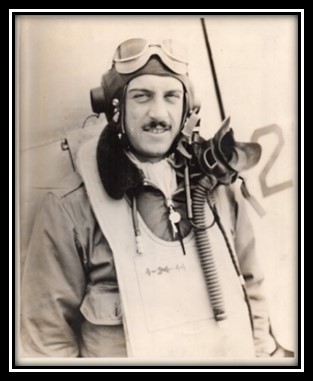 Fred enlisted in the Army Air Force when he was 24. A pilot, he flew 38 missions. That last one is the one that almost took his life.
His daughter, Kim Niemeier, talks about how her father was in an aerial battle over the French countryside six days after D-Day while families looked to the sky. "They were actually watching the dogfight in the air from their backyard," Kim said.
In a battle for his life, a family watched as Moretto was shot down over their farm. "Daddy had 10 Messerschmitts on him and they were watching and praying for his safety," Kim added.
That family was part of the French resistance. "They saw him get hit and the plane went away from their village," Kim recalls her dad telling her. "It was on fire and he parachuted out but the plane landed about a mile away."
The Germans didn't see him bail out. "Once the Germans got to dad's plane and realized he didn't come down with the plane then they knew he was somewhere in the village," she said.
The DesMares family took him to their home in Moisville, a village west of Paris. That's when Kim says the Germans were looking for her father, "They started the door to door search looking for him." The French resistance hid him for two months.
"He was burned real badly. His face, his hands and his neck," Kim learned about her dad. The village nursed him back to health and gave him a map to help him get back into the hand of allied forces.
Back home, like a lot of veterans, Moretto didn't talk a lot about the war. He finally opened up to his daughter. "It took a long time, many years," she recalls. In 1992, Fred Moretto agreed to return to France. Kim recalls, "Everything was still there."
It was the first of two visits to see once again the people and the places where he hid from the Germans. "He went from the DesMares' house to an attic and then to the barn," she remembers. "It was very emotional." Especially when they pulled up to the home where the DesMares family still lived. Kim said, "This small stooped woman, French woman comes out with tears in her eyes and all she could say was mon fils, mon fils, my son, my son."
To the people of the village, Fred Moretto was a hero. But to Kim, the heroes are the people who saved her father's life.
When she mentioned that to Henriette DesMares, she remembered, "Henriette held my hand and she said no, he risked his life to liberate us. He's the hero." A piece of her father's P-47 plane dangles on her key chain, a memento from their trips back to France. Another keepsake, recorded conversations with her dad. "And at one time I remember him saying, you are making me remember things I've tried all these years to forget," she said.
From those conversations, Kim wrote "In the Hands of Strangers." While Fred didn't get to turn the pages of the book, he did see the cover before he died at the age of 86. But Kim thinks her father would be proud of what she's written. "But I think he would be very humble too," she said. "I would call him a quiet hero."
Saturday is Armed Forces Day. It's a day to pay tribute to the men and women who serve. Kim will be signing copies of the book at Huntsville's Veterans Memorial Museum. That's on Airport road in John Hunt Park. Kim will be signing from 8 a.m. to 4 p.m.