This is an archived article and the information in the article may be outdated. Please look at the time stamp on the story to see when it was last updated.
HUNTSVILLE, Ala. (WHNT) – Delicia Barrow, the woman who apparently drowned her son and then took her own life, was arrested for assault earlier in the year.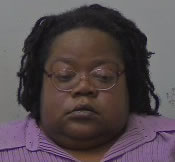 Barrow was charged with stabbing a nurse at Huntsville Hospital in September, according to our news partners The Huntsville Times/al.com.
Huntsville Police say a nurse was helping the patient remove an IV when the patient became combative.  Officers say the woman pulled out a pocket knife and stabbed the nurse, 29-year-old Samantha Stasica in the side of her head.  Stasica recovered.
The patient, Delicia Latrice Barrow, was charged with second-degree assault.  She was scheduled to appear in court in January for a preliminary hearing, The Huntsville Times reported.
Barrow's attorney, Lonzo Robinson told WHNT News 19 Monday his firm actually felt confident about Barrow's criminal case, saying he believed the assault case should have never been brought.
Robinson cited that for prosecuting criminal charges in the state of Alabama, intent must exist. Robinson would not reveal the reason for Barrow's hospital stay earlier in the year but did say because she was highly medicated at the time of the alleged stabbing incident, she could not have had intent to harm the hospital employee.
Robinson did say Barrow remained in the hospital for several days after the alleged stabbing incident in October.
Barrow died this weekend.  Huntsville Police found her in her home on Alburta Drive.  She had left a note saying where they could find her son Randle's body.  The Marshall County Sheriff's Office found him Saturday night in the Honeycomb area.