This is an archived article and the information in the article may be outdated. Please look at the time stamp on the story to see when it was last updated.
MADISON COUNTY, Ala. – It's an issue we've seen before. The phone line connecting the Huntsville National Weather Service to the transmission tower went down.
The National Weather Service made the announcement just before noon on Monday. It was the same problem the agency dealt with back in November. Officials at the weather office said they're in contact with the phone company that services the system to troubleshoot the problem.
But what does this mean if your weather radio is tuned to the Huntsville frequency 162.400 megahertz? Right now many are wondering how to stay safe, because the NOAA radio isn't working to alert people of severe weather. According to the National Weather service Madison County residents can change their NOAA weather radio frequency to 162.525. This frequency is associated with Arab's Tower and Winchester, Tennessee's Tower. Refer to the pictures below to see which Tower services your county while the Huntsville phone line is down.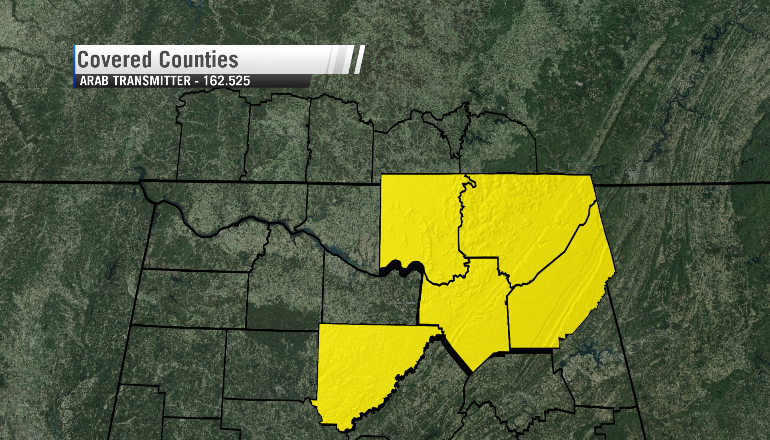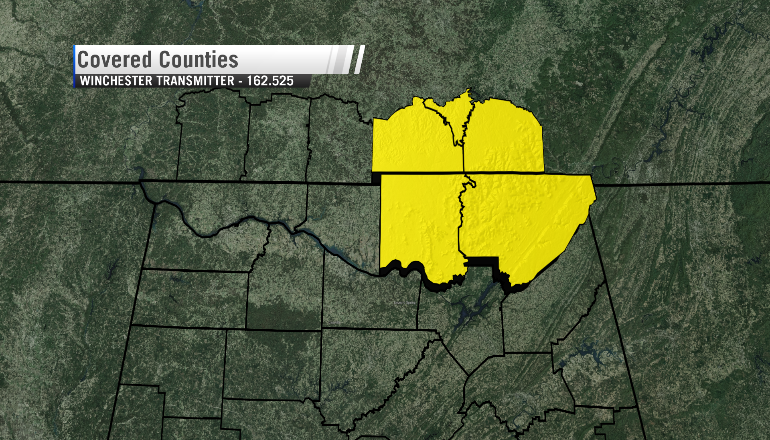 To change the frequency on your NOAA Weather Radio click "Menu", and search for "Set Channel", and hit select. Afterwards, search for the appropriate frequency number, then click select and select menu to save.
The National Weather Service said people in Jackson and Marshall County normally tune into the Huntsville line that is down, so they should change the frequency on their NOAA Weather Radio to 162.500. See picture below to see what counties the Fort Payne Tower serves.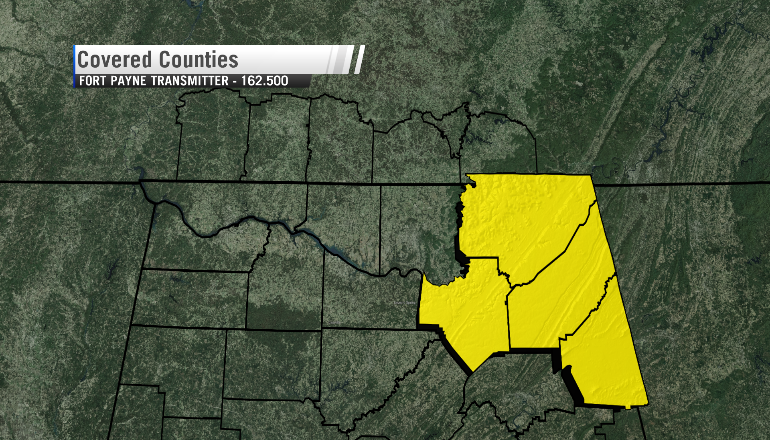 The weather radio shouldn't be your only line of defense against storms. It's always best to have several back up plans such as using the WHNT's Live Alert 19 app to stay weather aware.