This is an archived article and the information in the article may be outdated. Please look at the time stamp on the story to see when it was last updated.
HUNTSVILLE, Ala. – Two Huntsville schools have earned the honor of "Blue Ribbon Schools" at the 2015 National Blue Ribbon Schools of Excellence Conference in Orlando.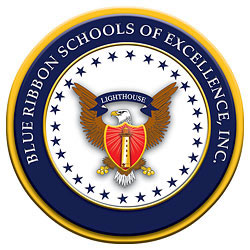 Weatherly Heights Elementary and Morris Elementary earned the recognition of "Blue Ribbon Beacon Schools."
In addition, Monte Sano Elementary, which had received a Beacon Award last year, received a "Blue Ribbon Lighthouse School" award this year.
That makes nine Blue Ribbon Schools now, for the Huntsville City School District.
Schools are identified and selected based on achievement of excellent performance in several major categories, including areas such as:
Challenging standards and curriculum
Active teaching and learning
Technology integration
Leadership and educational vitality along with school
Family and community partnership
Only a small number of schools from across the nation are selected each year for recognition as a Blue Ribbon School.
The National Blue Ribbon Schools of Excellence Conference is a four-day professional development event that provides practical best practices and solutions for educators. Faculty members from the Huntsville School District will also share their award winning strategies with administrators from across the country, as a part of the many breakout sessions offered during the conference.