This is an archived article and the information in the article may be outdated. Please look at the time stamp on the story to see when it was last updated.
HUNTSVILLE, Ala. (WHNT) - One statistical guru at UAHuntsville is known for picking winners.  Wes Colley successfully picked the last two presidential winners, nailing the '08 prediction within two electoral votes of the actual totals.
Now he's handicapping the 2012 race, and with this kind of track record, you'll want to pay attention.
You may think the election comes down to the two main candidates.  But for a statistician, it all boils down to numbers.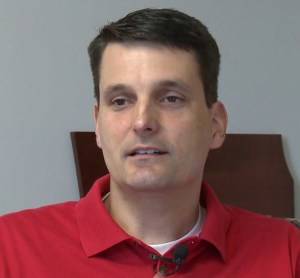 Colley crunches those numbers  to create a prediction for the presidential race.
"The prediction is updated daily, so it's sort of 'if the election were held today' kind of prediction.  And of course, that can move around," said Colley, a senior research scientist.  "Our system is slow to move, because it's a one-month rolling median."
But before we get into what the numbers tell us, you probably need to know what they mean.  Considering Colley's book shelf, the method is actually pretty simple. It focuses on taking a month's worth of poll results and finding which one most accurately predicts the way a state will vote.
"If you sort all the polls into a list, in terms of margin of victory, take the middle one, that's what we report as the decision maker," said Colley.
Using the median significantly dials down bias and statistical anomaly.  Colley's predictions get updated daily.
---
See the latest numbers on Colleyrankings.com.
---
Numbers on Monday, October 15 had President Barack Obama winning the election with 333 electoral votes to Mitt Romney's 190, with 15 votes still up for grabs.  Colley said the numbers showed it is becoming a tighter race.
"Colorado has really closed up.  Florida has closed up.  Ohio, a little," said Colley.  "So some of those swing states are really closing that gap for Romney in the past few weeks."
Colley said he believes Romney still needs to make up a lot of ground.
"It could definitely shift more toward Romney, the problem is Romney almost has to have every swing state to get ahead of Obama," said Colley.  "He's got to have Ohio and Florida, Virginia, North Carolina, and a couple of other small states to make it a game."
Bold predictions for a tight race.
Colley's system relies on a myriad of polls to dial down the margin of error.  He said individual polls should come with more explicit warning labels - he said the numbers aren't always what they seem.
"Give it a week or so, and see if that trend they reported is keeping up," Colley said.