This is an archived article and the information in the article may be outdated. Please look at the time stamp on the story to see when it was last updated.
HUNTSVILLE, Ala. - Elizabeth Thomas has now been missing from Columbia, Tennessee for ten days. Tennessee Bureau of Investigation officials say Thomas' teacher, Tad Cummins, used his influence to lure her away from home.
There are interstate signs about the Amber Alert in Alabama.
You'll also find state troopers on the road, checking passing vehicles. They have even followed up on some tips in North Alabama.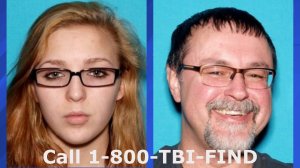 They're initially looking for the vehicle Cummins was last driving: a silver Nissan Rogue, with license plate TN 976-ZPT. But they also know to be prepared for anything, including seeing Cummins or Thomas with different hairstyles, in a different car, with different plates.
"We tend to look and pay attention, and we want to look for any little thing," said Trooper Curtis Summerville, ALEA public information officer. "We may look at vehicles that have an Alabama license plate, because this person could have changed that license plate. They're doing everything they can to stay low-key and not be noticed. There are things they may change. So e are constantly looking."
Troopers remain observant of anything on the road that seems "off."
"There's something we use in law enforcement called a 'gut feeling,'" said Summerville. "Really at this point, that's all we can do is be observant. Surely there are internal investigations going on, and we will follow leads."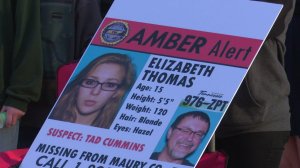 Thomas' family is also asking the public for vigilance. Summerville said no tip is too small for law enforcement to check out.
"We encourage people, if you've got a lead, even if you aren't totally, totally sure but you think it kind of looks like them a little bit, go ahead and say something," he said. "You never know."
He added, "We stand ready to follow-up on anything we get. We don't discard information."