This is an archived article and the information in the article may be outdated. Please look at the time stamp on the story to see when it was last updated.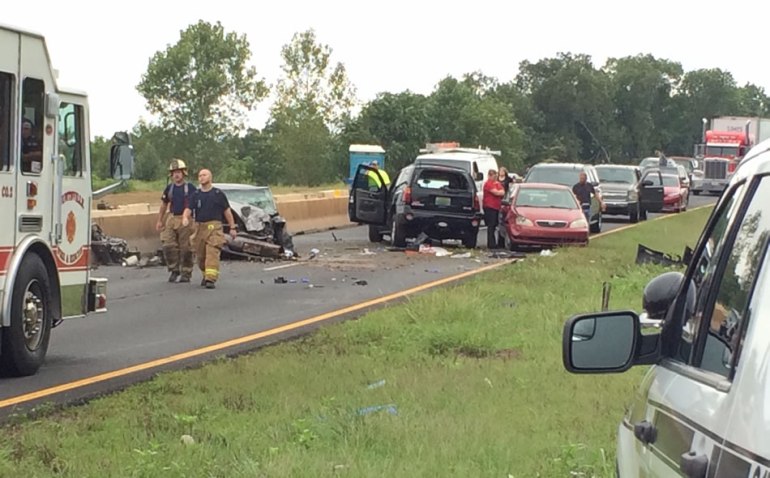 HUNTSVILLE, Ala. – Traffic was blocked for a few hours Thursday morning on Highway 72 over Chapman Mountain as Huntsville Police worked to clear the aftermath of a wreck.
Emergency crews rerouted westbound traffic north onto Moores Mill.
Huntsville Police say a black SUV traveling east overcorrected and slid across the median, hitting two cars in the westbound lane.  A passenger in a silver car was trapped and had to be cut out.  The black SUV spun around, and someone was thrown from the back of the vehicle.
Both people were taken to Huntsville Hospital for treatment.
Bad car accident on west bound lane of Chapman Mountain. East bound traffic moving slowly with one lane open. @whnt pic.twitter.com/Su8Wkfe92L

— Molly Mitchell (@MollyBMitch) August 20, 2015