This is an archived article and the information in the article may be outdated. Please look at the time stamp on the story to see when it was last updated.
HUNTSVILLE, Ala. —  The Huntsville Police Department had to warn drivers to avoid the Church Street area in downtown Huntsville Friday.
An accident between a vehicle and a train was reported on the road between Dallas Avenue and Cleveland Avenue. Huntsville police say the driver was attempting to make a U-turn on the tracks when the train struck the vehicle.
Authorities say the driver has non-life threatening injuries.
Our Redstone Federal Credit Union Downtown Camera showed where the train had come to a halt.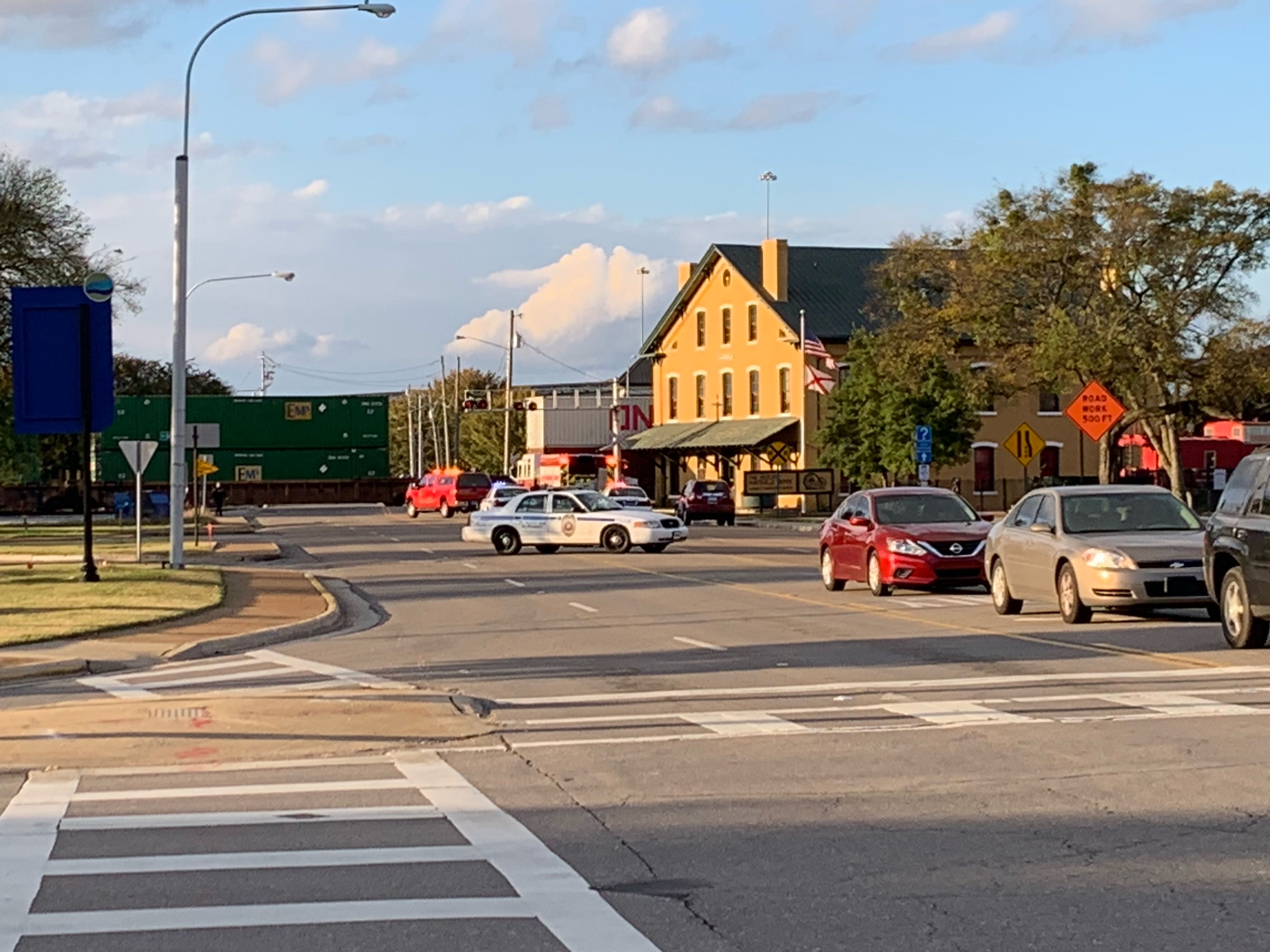 The tracks have since been cleared.