This is an archived article and the information in the article may be outdated. Please look at the time stamp on the story to see when it was last updated.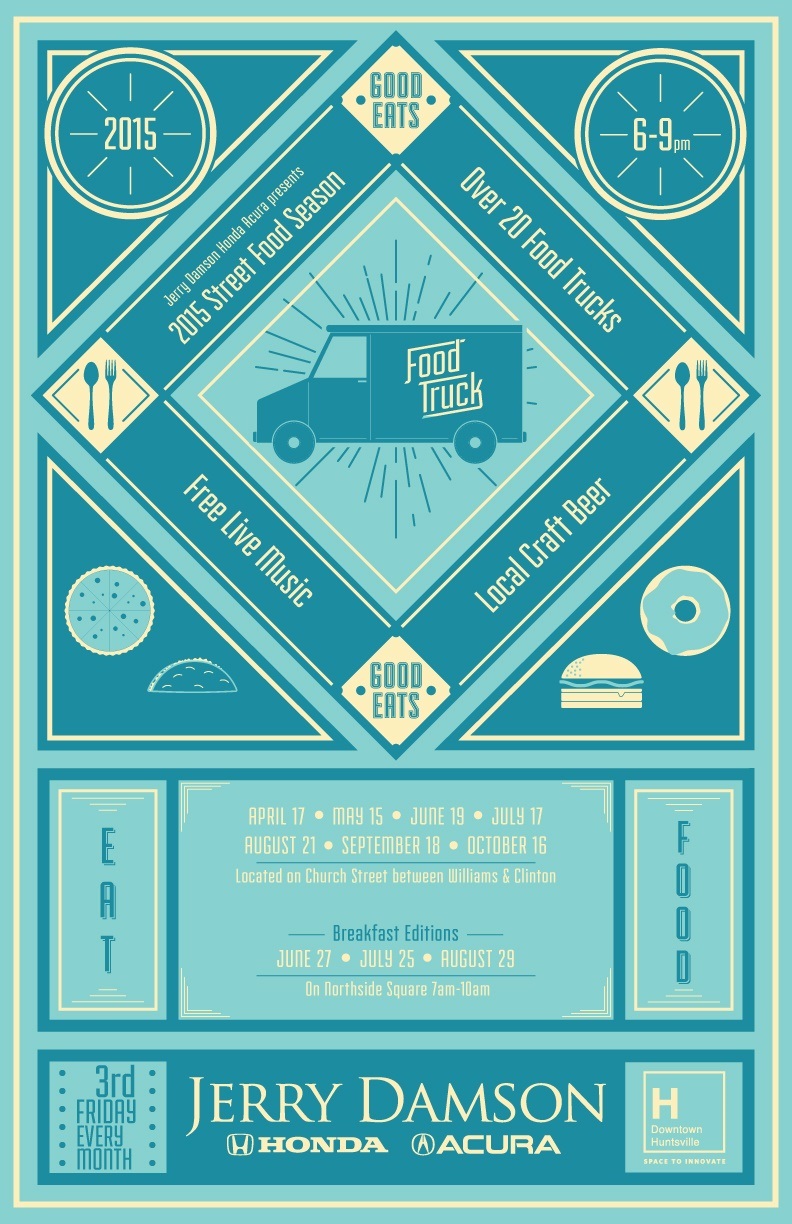 Downtown Huntsville Inc is excited to announce the 2015 Street Food Season details! This year's expanded event is presented by Jerry Damson Honda and Jerry Damson Acura. Because of the Damson team's support, this year will be even bigger with more trucks, more music and more entertainment!
The season begins on Thursday, April 16th. Organizers pushed up the start date because of rain in the forecast for Friday, April 17.  The food truck season continues on the 3rd Friday of every month from 6-9 p.m. through October. Most of the Street Food Gatherings will be held on Church Street between Clinton Avenue and Williams Avenue.
And, for the FIRST time ever, there will be three Breakfast Editions on select Saturday mornings this summer. You can see all of the details for this year's 2015 Street Food Season on the promotional poster as well as in this AL.com article.  You can also like Downtown Huntsville's Facebook page for updates and more details.