This is an archived article and the information in the article may be outdated. Please look at the time stamp on the story to see when it was last updated.
HUNTSVILLE, Ala. — The old Martin Stove building located at 3414 Governors Drive is being redeveloped into a mixed-use development unlike anything Huntsville currently has to offer.
Huntsville has several mixed-use developments already in operation and several under construction– but none that offer the old-time character of what used to be a heating stove factory.
Stovehouse Properties and Crunkleton Commercial Real Estate Group are redeveloping the 10-acre "STOVEHOUSE" complex, which will soon fill the vacancy for a large-scale food, office, entertainment, and event venue in Huntsville.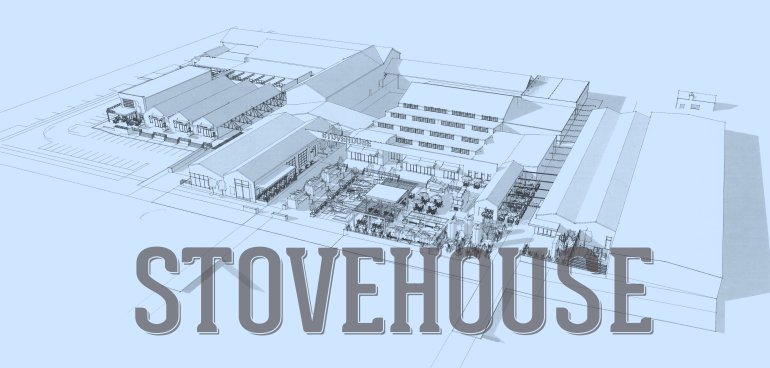 The complex will include the city's first permanent "urban food garden," along with gourmet wine (served at a rooftop wine bar) and coffee bars and several chef-driven restaurant concepts.
There will be event spaces available for rent, as well as several stages that will host audiences of 100 for intimate shows and up to 2,500 attendees for large events in its multi-purpose hall.
The History
Dating back to 1929, the factory was home to both Rome and Martin stove companies and employed thousands in the surrounding neighborhoods. For the new STOVEHOUSE development, owners Danny and Patti Yancey chose an adaptive reuse approach—opting to preserve much of the building's original character while also eliminating the need for total demolition.
"Its close proximity to downtown, I-565, and Redstone Arsenal will make it the ideal hub for businesses, first-to-Alabama restaurant concepts, new entertainment, and events. This unique project is already underway, and we plan to announce the first confirmed tenant very soon," said Wesley Crunkleton, co-developer of STOVEHOUSE.
The complex will have office tenants moving in by the end of the year, and businesses open to the public by late spring 2018.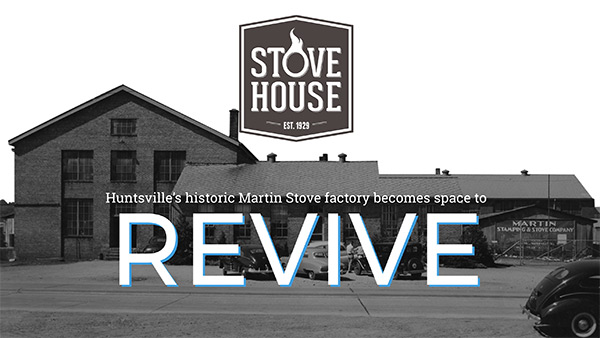 About Stovehouse Properties
Stovehouse Properties is headed by Danny Yancey, a Huntsville history buff and 30-year veteran of construction and finance. His vision for STOVEHOUSE was shaped by experiencing adaptive reuse projects in Nashville, Chattanooga and beyond. Presented with the option to purchase and redevelop the Martin Stove building in 2016, he jumped at the chance because of its industrial charm, central location, ease of access and the exciting growth taking place in Westside Huntsville. Along with his wife Patti, who is also president of Huntsville's Liberty Learning Foundation and CFO of Davis Lee Companies, the team approaches its developments with equal parts unbridled enthusiasm and pragmatic financial leadership.