This is an archived article and the information in the article may be outdated. Please look at the time stamp on the story to see when it was last updated.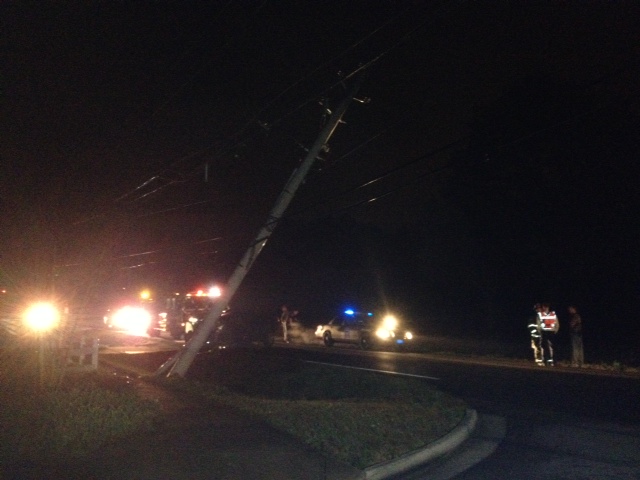 MADISON COUNTY, Ala. (WHNT) – An early morning wreck left several hundred people in north Madison County without power.
Just after 1:30 a.m. Monday, crews were called to Blake Bottom Road at Cloud Creek Drive after a single-vehicle crash.
According to Alabama State Troopers, the driver was on Blake Bottom Road when he lost control, slamming head-on into a utility pole.
Power was out from Research Park to Jeff Road. Huntsville Utilities was able to restore power to a large portion of the area.
However, several hundred homes in the Hidden Creek subdivision remain without power.
Blake Bottom Road is closed east of Jeff Road as crews work to replace the power pole.
The driver of the vehicle was not injured. But he was arrested for failing a field sobriety test. Troopers say alcohol was involved.