This is an archived article and the information in the article may be outdated. Please look at the time stamp on the story to see when it was last updated.
HUNTSVILLE, Ala. (WHNT) - A south Huntsville couple is celebrating family, and in the process making history. On Tuesday, the Haraways  became the first same-sex couple to adopt in North Alabama.
In 2014, Tracy and Ashley Haraway`s lives forever changed, with the birth of twins, Tucker and Archer.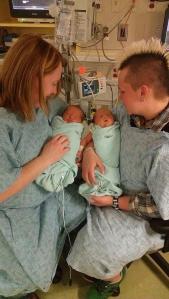 With their joy came a sobering realization, only Tracy, the boys' biological mother, was recognized as the boys' legal guardian.
"[Ashley] needed to know, if anything were to happen to me she was going to be able to take care of the children," said Tracy.
In the NICU, Tracy was the only one who could make decisions about her care, or that of the boys. It made them think about future.
"We need to be completely surrounded in any legal aspect we need our family to be safe and secure and not worry about the fine details of everything," explained Ashley.
Ashley and Tracy held a marriage ceremony in 2011. Their marriage was not legally recognized by the state until February of 2015. As soon as they received their marriage certificate, they filed the paperwork so Ashley could adopt the boys.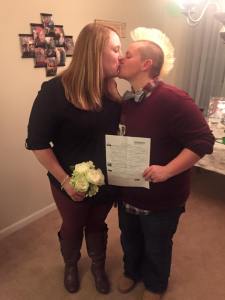 The adoption was finalized in the Madison County courthouse on Tuesday afternoon.
And now, the state, the schools, and health care providers will recognize what Ashley,Tracy, and those close to the family knew all along. Ashley is just as much as Tucker and Archer's mother, as Tracy.
"You want that validation or that recognition that I'm their parent no matter what," said Ashley. "When we were going through the hearing for the adoption, the judge even said 'if you get divorced you`d be responsible for child support' or whatever. And I want that responsibility! I want the whole package, I don`t want to just be on the sidelines in the background."