This is an archived article and the information in the article may be outdated. Please look at the time stamp on the story to see when it was last updated.
HUNTSVILLE, Ala. (WHNT) - What does it mean to be a #RocketCityVIP? More than 4,000 people across the country wanted to know.
Three people are finding out, and Scott Brady is one of them.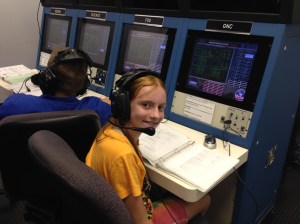 Brady and his family won the top prize package in the #RocketCityVIP social media contest. That means him, his wife Nicole and daughters Madison and Kennedy got an ultimate vacation getaway to Huntsville.
It's all thanks to Southern Plate's Christy Jordan and the Huntsville/Madison County Convention & Visitor's Bureau. Jordan wanted to give folks a taste of her home town, and the CVB helped make that possible.
The Brady's got tickets to all of the city's attractions, hotel, food, shopping, makeovers, and a once in a lifetime trip to Space Camp at the U.S. Space and Rocket Center.
"Space Camp was our favorite," said Scott. "That was something we've always wanted to do as a family."
"Space Camp was amazing," Nicole chimes in. "When we were there, we all felt like kids. It was a lot of fun."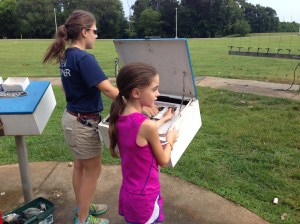 The Brady's also ventured somewhere that wasn't on their list, Lowe Mill.
"A local family had us head off to Lowe Mill," said Nicole. "I honestly wish we had more time over there. There is so much to see and we could have spent hours there. It was interesting and entertaining at the same time."
They've been here  before, but never had a chance to explore.
"We come here off and on to visit family," said Scott. "We've never really had a chance to visit some of the things that might be attractive to tourists. There's actually a lot there that you don't see on a travel brochure."
They had a list of places to visit this time around, like the Museum of Art and Sciquest. They also stopped off at Burritt on the Mountain and the Botanical Gardens.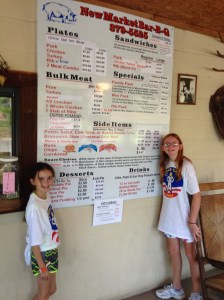 "Burritt on the Mountain was something we never even knew about," said Scott. "All of the years that we've come here, we never even knew it existed!"
Madison adds, "it was really cool, I think it was a great experience for kids to learn about the past. I think it should keep on going!"
Nicole even got a haircut at Terra Bacio Salon and Spa.
Two other winners get to experience Huntsville VIP style too. Debbie Shuffield from Texas won the second prize pack, and Danielle Lambson from New Mexico won the third.