This is an archived article and the information in the article may be outdated. Please look at the time stamp on the story to see when it was last updated.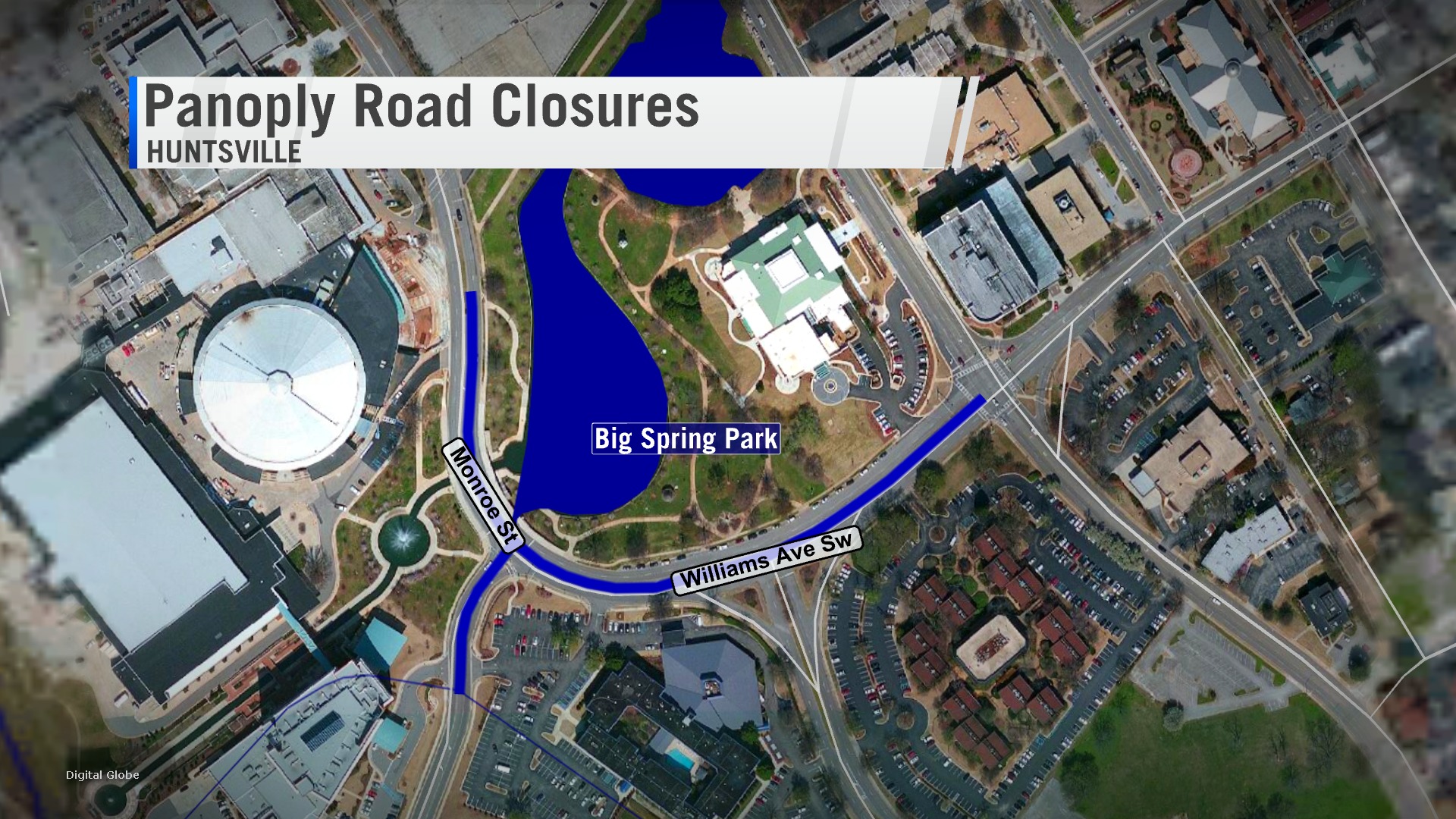 HUNTSVILLE, Ala. – Huntsville Police plan to close roads around Big Spring Park beginning Monday, April 25th. All closures will be in place through the end of the festival
Monroe Street at the south side of the exit from the circular VBC Ticket Office will be closed. Access to the VBC Ticket Office and VBC Parking Garage will be managed from Monroe Street. Williams Avenue will be closed from Church Street to Monroe Street, and Monroe Street north of the entrance to the Embassy Suites Hotel will be closed.
Handicap parking for the event will be provided inside of the city parking garage, Garage M (VBC Garage), which is located between Church Street and Monroe Street.
Bicycle Parking will be allowed at designated bicycle racks at the Monroe Street gateway entrance and the Church Street gateway entrance at Williams Avenue.
Huntsville Police expects all roadways to open no later than 5:00 p.m. Monday, May 2.
The Panoply Arts Festival, organized by Arts Huntsville, is open to the public Friday, Saturday and Sunday with the following hours.
Friday – 5:00 – 9:00 p.m.
Saturday – 10:00 a.m. – 9:00 p.m.
Sunday – 12:00 – 7:00 p.m.
Day passes cost $10
Weekend passes cost $18
Children ages 12 and under are free