This is an archived article and the information in the article may be outdated. Please look at the time stamp on the story to see when it was last updated.
HUNTSVILLE, Ala. (WHNT) - Hundreds stood in line, some for hours, Monday night at a Berryhill Funeral Home visitation to console family members and honor the life of Leslie Anderson Vallely of Huntsville.
Vallely passed away Friday, June 13, at her Huntsville home after a courageous fight with cancer.
Several of those in line at Vallely's visitation were WHNT News 19 team members. You see, Vallely's passing hits close to home for many of our employees - for two of them - right at home, in fact: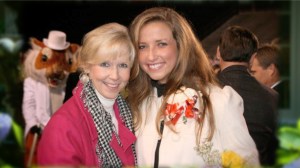 Vallely beat breast cancer once after diagnosis in 1999. In March 2013, she was diagnosed with Leukemia, ALL (Acute Lymphomatic Leukemia). In June 2013 after 5 aggressive rounds of chemotherapy, Vallely's leukemia was in remission - but the former breast cancer survivor still saw the disease every day at work. Vallely served as the Communications Director for Clearview Cancer Institute in Huntsville. She's also reporter Megan Hayes' mom - formerly married to WHNT News 19 anchor Jerry Hayes.
Before her most recent bout with intense illness, Vallely was a champion for bone marrow transplant advocacy and education.
When you hear the word cancer, you probably think about breast, lung, colon, or prostate cancer. But every year, thousands of people in the U.S. are diagnosed with a disease that involves cancer in the blood.  Many of those are Leukemia cases like Leslie's. The best chance for a cure is a bone marrow transplant. But with thousands of patients needing one, it's hard to find donors.
Leslie Vallely was instrumental in the CCI bone marrow drive to help others like her find a cure.
It's a common and accepted turn-of-phrase, but Leslie Vallely didn't 'lose her battle' with cancer. She went out fighting - for her family, for her friends - even for perfect strangers.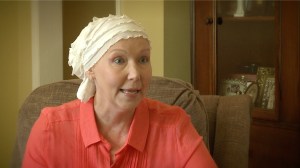 "It may not help me, but if it saves somebody else's life somewhere else in this country, that is just huge.  That's a gift you cannot -- it's a gift no one else could match," Vallely told daughter Megan during an interview in June of last year.
Leslie previously served as the Public Service Director for WHNT News 19 and then served as Public Relations Director for Hospice Family Care in Huntsville. In 2005, Leslie joined Clearview Cancer Institute. While at Clearview, Leslie founded Circle of Friends, a cancer support group for women in Marshall County and was instrumental in establishing educational programs for all cancer patients in the Tennessee Valley.
Vallely was very active in the Huntsville community. She was a member of Trinity United Methodist Church, where she enjoyed teaching Sunday School. She also served a year as Panoply of the Arts Co-Chair. Leslie possessed a true servant's heart. She spearheaded a disaster relief campaign after the April 27, 2011 tornadoes, raising more than $20,000 in North Alabama and also assisted with displaced families after Hurricane Katrina. As evidenced by Leslie's passion for excellence, she served as a founder of the Capstone Leadership Academy at the University of Alabama, a mentoring program for high school students.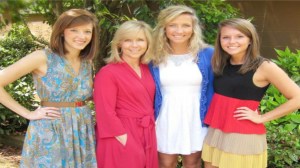 A service in Celebration of Life was held Tuesday, June 17, at Trinity United Methodist Church followed by burial at Maple Hill Cemetery. In lieu of flowers, the family requests that memoriams be made to Clearview Cancer Institute in memory of Leslie and in honor of Marshall T. Schreeder, M.D. With your donation, Leslie will continue to help those patients that she loved so dearly.
Visit Be the Match's website for more information about how to join the registry here.
For a full list of the medical qualifications for joining the registry, click here.