This is an archived article and the information in the article may be outdated. Please look at the time stamp on the story to see when it was last updated.
MADISON COUNTY, Ala. (WHNT) – Redstone Federal Credit Union says it identified unauthorized transactions made on 66 member accounts at its Winchester Road branch.
Redstone says a now former employee allegedly made the transactions, and that person has been arrested.
Redstone says all of the members who were affected have been notified, or are in the process of being notified.  Their accounts have been fully reimbursed, too.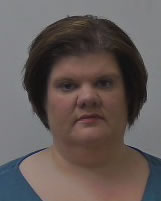 The credit union notified the Madison County Sheriff's Office about the matter.  The employee, Cheryl McClendon, was arrested on Friday, December 5.
McClendon is charged with first-degree theft of property, according to the Sheriff's Office.
Redstone says it is fully cooperating with the investigation.
"Redstone Federal Credit Union is committed to security and soundness. We employ stringent policies and the latest technologies to ensure that our members' accounts and information remain safe and secure," the company said in a statement.