This is an archived article and the information in the article may be outdated. Please look at the time stamp on the story to see when it was last updated.
HUNTSVILLE, Ala. (WHNT) -- The downpour of rain parts of northern Alabama saw early Saturday morning affected the number of riders in the Trail of Tears Motorcycle Ride.
Around 10 a.m. Saturday at the U.S. Space and Rocket Center in Huntsville all you could hear was the downpour of rain.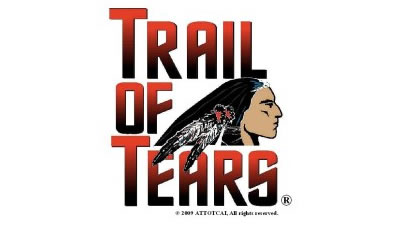 10:30 though, was a different story.
That's when hundreds of motorcycles rolled up the hill to stop at the center along the route to Waterloo in the 20th annual Trail of Tears Commemorative Motorcycle Ride.
Chester Holyfield has ridden the same miles every year, for seven years. He says a little rain wasn't going to stop him from making it eight.
"It's not forgetting about those who lost their lives, on the journey with the Indians," Holyfield says.
He's one of a few hundred bikers this year who made the trek to Waterloo.
A few hundred seems like a lot, but ride coordinator Tabitha Ivey says that's not much compared to years past.
"Normally we have several hundred bikes. So the weather did affect us tremendously," Ivey says.
After the stop in Huntsville the ride will take them to Waterloo.  Holyfield says he'll finish it out - drenched or not. "Once you get wet, it's like being a kid. Might as well jump in a puddle. Enjoy it."