This is an archived article and the information in the article may be outdated. Please look at the time stamp on the story to see when it was last updated.
WHNT News 19 sent five questions to each of the people running for Huntsville Board of Education District 1.  Here are the answers, straight from the candidates.
1. What is the most pressing issue facing Huntsville City Schools?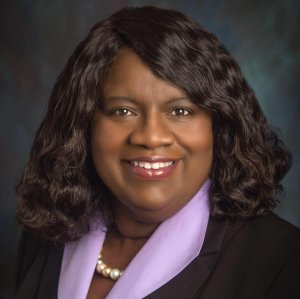 Laurie Bone McCaulley: The most pressing issue facing Huntsville City Schools is the implementation of the Federal Desegregation Court Order. This pathway to unitary status if followed with fidelity would assure wherever a child lives in the City of Huntsville, their zip code will not determine the quality of education they are provided.
Mary "Jackie" Sawyer: The most pressing issue facing Huntsville City School is the new discipline policy. This new Behavior Learning Guide, as it is called, is a real problem for teachers. It contains fifty-eight pages and it is very time consuming to implement. It is one more responsibility added on to teachers many duties that they don't have time to read and study in order to implement it according to the guidelines.
Michelle L. Watkins: The retention of teachers is very important. Huntsville City Schools have lost the majority of the seasoned and experienced teachers. I understand that some classes do not have teachers assigned for this school year, student progress will be impacted. Whether teachers are retiring or being terminated, there is a problem and we must address the issue, find the root cause and find a solution.
2. What is one practical, specific policy you would push to have implemented in your first year on the board?
Laurie Bone McCaulley: One of the policies, I would champion is a policy addressing Family Engagement and Accountability. My view is other than teacher quality and classroom size nothing impacts education greater than parent involvement.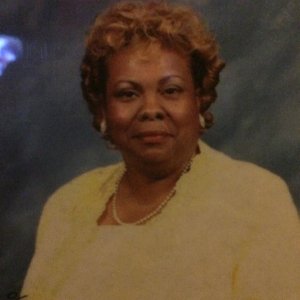 Mary "Jackie" Sawyer: One specific policy that I would work to implement is scheduled pay raises for teachers and staff. These hard working people have not had a pay raise in ten years from Huntsville City School System. Ten years is too long for anyone to work on a job where more and more duties are added and longer hours for teachers to complete their assignments as well as plan for daily lessons.
Michelle L. Watkins: Citizen comments are needed to give balance to the process. To be heard at the beginning of the meeting, with comments being recorded and televised at the end of the meeting, the public will have the opportunity to feel the pulse of the community along with the achievements and accolades from the school personnel presentations, superintendent and board members.
3. What worries you most about Huntsville City Schools currently?
Laurie Bone McCaulley: What worries me most about Huntsville City Schools currently is as we celebrate all of the tremendous strides we have made in academics; we do not become comfortable until the achievement gap between all communities represented in our system has been closed.
Mary "Jackie" Sawyer: I am worried about the Justice Department, Superintendent, and the Board not answering concerns or questions at the meeting on August 8, 2016 at First Missionary Baptist Church. Questions were asked and the DOJ would say the Superintendent needs to answer that question. There was a Board Member present who never stepped up to try to answer concerns or questions. What kind of leadership do we have?
Michelle L. Watkins: I am worried about testing and data collection. Our students are being taught a test and not content. I am worried for the students who are not able to participate in STEM, are we adequately preparing them when they graduate to enter the workforce? We need to advocate Science, Technology, Arts, Engineering and Mathematics (STEAM). We need to push for Career Technical Programs, every student will not attend college and it is our responsibility to have them armed with a skill that will provide them a job.
4. What differentiates you from your opponent(s)?
Laurie Bone McCaulley: What differentiates me from my opponent is I have a proven record of improving the education in District 1(D1). My ability to work well with my other board members have resulted in additional resources being allocated for D1 which has resulted in the graduation rate growing from its lowest level 31% to 85%, scholarships have soared from $300,000 to 4.1 million and all elementary schools have achieved academic clear status. My proven record of leadership was also demonstrated as the President of PTA (whether it was local, city or state) under my administration parent involvement/membership grew over 400% and every year the school I represented received the Golden Apple for 100% faculty membership.
Mary "Jackie" Sawyer: My experience differentiates me from my opponents. I have taught for over thirty years in Huntsville City Schools. I don't need to only listen to teachers concerns about major issues because I have experienced some of those same concerns.
Michelle L. Watkins: My passion if for my community. I have lived in North Huntsville all of my life and I believe in the students in my community. Also, I am a teacher who has two teaching certifications in the State of Alabama. I am actively involved and engaged in my community, I belong to several service organizations. My relationships throughout the community will help foster better communication and unity.
5. What about you might surprise voters?
Laurie Bone McCaulley: After my divorce, I raised four children on my own, all attended Title 1 schools and all of them received scholarships to their respective universities. I started volunteering in the schools through the PTA over twenty-five years ago, which lead me to create the Northwest Cluster of PTAs Back to School Parade in 1990 then I advanced from being President of Rolling Hills Elementary PTA to President of Alabama PTA to becoming the first African American woman elected to a City of Huntsville municipal office. I was also the first single parent elected to the National PTA Board of Directors and to the Huntsville City Board of Education.
Mary "Jackie" Sawyer: One thing that might surprise the voters is my salary as a Board Member will be donated to the schools in District One to help students who cannot pay for field trips and supplies. Supplies seem to be an issue for teachers and some students. I want to help in all areas to ensure our students are getting a quality education and that teachers are not worried about supplies etc. I just want to help not only with policies and procedures but in all areas.
Michelle L. Watkins: In addition to my two grandchildren that attend private school I have three grandchildren that attend Huntsville City Schools. The success of all students is important, my desire is for every child to reach his/her educational potential and I will work toward that goal each and every day, one step at a time.
The municipal election is Tuesday, August 23 — we encourage you to vote. VisitAlabamaVotes.gov to check your district and voting precinct before then.