This is an archived article and the information in the article may be outdated. Please look at the time stamp on the story to see when it was last updated.
WHNT News 19 sent five questions to each of the candidates running for Mayor of Huntsville.  Here are the answers, straight from the candidates.
1. What is the most pressing issue facing Huntsville today?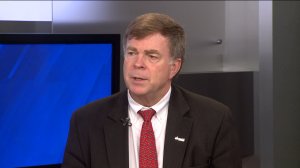 Tommy Battle: I believe the most challenging issue facing Huntsville, and municipalities across our state, frankly, is the instability we've seen in our state budgets and the way cities are being left with no choice but to pick up the slack. We see opportunities far more often than we see challenges but we've also felt tremendous strains from our state government kicking the can down the road. Recently, we were proud to have found a first of its kind solution for funding nearly $500M of our road projects that ALDOT would otherwise have delayed for more than a generation – but even that agreement, where the City of Huntsville basically agreed to split the cost of 7 critical, major road projects, required us to make some very tough decisions about where to find the additional revenue or lose these projects that would have had a tremendously negative impact on our ability to grow, recruit new jobs, and continue our success with economic development.
Ken Boyd: The Schools. Teacher turnover and morale are of great concern to me. The level of turnover that we're seeing doesn't seem indicative of a healthy organization.
Jackie Reed: We need more collaboration and planning between Cities leaders focused on providing equal quality of life across the entire city.
2. What is one practical, specific policy you plan to implement in the first year of your administration?
Tommy Battle: This wouldn't be our first year as an administration but our goals for this term are to continue to find ways to make our city government more responsive and easier to do business with. So much of the success Huntsville has seen over the past eight years has been because of our small businesses and the work they do in our community. We want to make the process of opening or growing a business in our city far more simple, far easier to understand, and consolidated in location wherever possible. We want to continue our work making our government more efficient and transparent and streamlining that process will help us accomplish both of those goals.
Ken Boyd: New taxes in Huntsville will be voted on by the people. If this takes a constitutional amendment in the 2018 General Election, so be it.
Jackie Reed: Any decision made over a certain dollar amount will be presented to the public in a timely manner to allow the citizens to provide feedback and input before final decisions are made.
3. What worries you most about Huntsville currently?
Tommy Battle: What worries me most about our city, and something I mentioned earlier, is keeping our momentum going in a time of limited budgets and gridlocked state and national governments. We've added 16,000 new jobs over the past 8 years, we've had roughly $2B in capital investment in our community, and we're recognized on a global scale as being one of our nation's best cities. Staying ahead of our growth by constantly improving our infrastructure, which soon will include high-speed internet service, and maintaining our quality of life as that growth continues are very challenging tasks.
Ken Boyd: In addition to the roughshod way we were given new taxes, I am concerned about the way we spend the citizens' money.
Jackie Reed: The large investments of tax payers money to fund new businesses while benefiting select developers and local investors.
4. What differentiates you from your opponents?
Tommy Battle: I appreciate our residents being involved in this process and wanting to see positive change in our city. As an administration, we've worked on that same goal every day for nearly eight years. You can't fake the data, you can't replace the experience, you can't argue with the results and successes we've had. We have actual plans, we have realistic expectations, and we understand the way our government works, and should work for our residents – and the results, with companies like Remington and Polaris locating here, more often than not speak for themselves.
Ken Boyd: I believe that a greater adherence to free-market principles and trust in the citizens will bring great benefit. The entertainment and shopping that we want will come here when there is an income base to draw it. Without that, it won't stay even if we pay it to come here.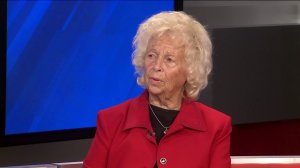 Jackie Reed: I care for all the people with no interest in personal gain or hidden agendas. I have worked for many years to build trust with the citizens of Huntsville and the City employees.
5. What about you might surprise voters?
Tommy Battle: Well, in public life, you try to avoid surprises as much as is possible, but there's not a lot of people who know that I had my first job at 13 years old working in the restaurant my dad, who just turned 87, owned and operated. I say I was an "Assistant to the busboy" but that's probably glamorizing it some. For years now, I've also been on several competition barbecue teams – Big BBQ Rig: Bigger Boys, Bigger Toys – O.O.P.S.: Outstanding Order of the Pig Society. I really enjoy it and we actually do some cooking every year at the Greene Street Market where we give out some samples.
Ken Boyd: I enjoy tinkering in the shop and have recently become an NRA Basic Pistol Instructor and Range Safety Officer.
Jackie Reed: I have been a resident of Huntsville for 58 years with working experience in the aerospace industry, owning small business holding a Broker Real Estate license. This experience along with my and 30+ years of attending city council has prepared me to manage this City. With the help of the citizens, common sense and God we will bring government back to the citizens.
Visit AlabamaVotes.gov to check your district and voting precinct, and make plans to vote on August 23.