This is an archived article and the information in the article may be outdated. Please look at the time stamp on the story to see when it was last updated.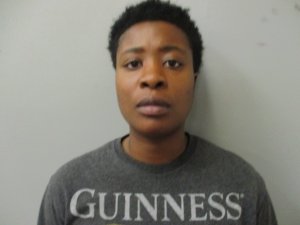 HUNTSVILLE, Ala. – Huntsville Police have arrested 22-year-old Meisha Rashae Robinson as they investigate a fatal shooting at Highland Apartments, near Sparkman Drive. Robinson is charged with murder.
The Madison County coroner's office confirmed that one person has died. Huntsville Police identified the victim as 27-year-old Kevin Michael Fouse.
Police said at least one person was shot during a fight over property. HEMSI emergency crews took Fouse and another person to the hospital with injuries where Fouse later died.
At this time we do not have any information about the other person's identity or condition.
Bond for Robinson has not yet been set.
Huntsville police are currently investigating a shooting on Executive Drive. @whnt pic.twitter.com/Zj2oGPdU3c

— Dallas Parker (@ParkerReports) May 10, 2019
.@HsvPolice have part of Executive Dr blocked after a shooting happened at Highland Apts. @whnt pic.twitter.com/yuUQ3XuDq2

— Joel Porter (@porter_whnt) May 10, 2019