This is an archived article and the information in the article may be outdated. Please look at the time stamp on the story to see when it was last updated.
HUNTSVILLE, Ala. (WHNT) -- A 19-year-old Huntsville woman is safe after police say she was the victim of human trafficking and kidnapping in Louisiana.
Police in Lake Charles, La., say a Texas man and Tennessee woman have been charged with simple kidnapping and human trafficking. Deputy Chief Mark Kraus said 33-year-old Ivory Charles Pantallion III and 24-year-old Jessica Lynne Morgan were arrested early Monday morning.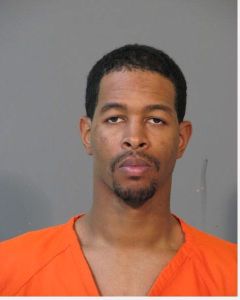 Kraus said a 19-year-old Huntsville woman willingly left home with the two suspects last week.
"Once they arrived in Beaumont, the victim's phone was taken away and she was given a prepaid phone," Kraus said Tuesday in a news release. "The victim was shown her personal web page on an internet site advertising her as an escort and was told she would provide escort services for men. After one night in Beaumont, the victim and suspects traveled to Lake Charles. Once there, the suspects established another personal web page advertising the victim as an escort in the Lake Charles area.
"After fearing for her life, the victim contacted her mother and advised her of her location and movements in an attempt to obtain help in escaping from the suspects. Lake Charles officers worked with the parents and were able to locate the victim and safely secure her uninjured. The victim was later released to her parents.
Bond for Pantallion, 515 Moore Road, Beaumont, was set at $1,000,000.
Bond for Morgan, Shelbyviille, was set at $500,000.
Growing Trend
WHNT News 19 recently reported on human trafficking impacts. Experts say human trafficking impacts an estimated 27 million people around the world. It amounts to modern-day slavery, and experts say most people don't realize it is happening right here in north Alabama.
The Huntsville-Madison County Human Trafficking Task Force was formed to raise public awareness, educate the community, and advocate to affect change in local, regional and state policies related to human trafficking.
With a special emphasis on sexual exploitation, the Human Trafficking Task Force works with service providers, law enforcement and other agencies and coalitions across the county, north Alabama and the state to prevent human trafficking.
The task force welcomed the newest chapter of Stella's Voice founded by students at UAH. Organizers say Stella's Voice provides a home for poverty-ridden girls in Moldova after they are aged out of the state-run orphanages at the young age of 16. The ministry also has the only Christian orphanage in the country, as well as a separate home for boys. UAH students are working with the local task force to help spread the word about human trafficking around the world.
The Human Trafficking Task Force meets on the first Tuesday of each month at 2:00 p.m. at the National Children's Advocacy Center.  If you are interested in participating on the Task Force, contact info@STNOW.org.
The Human Trafficking Task Force is sponsored by Tennessee Valley Family Services.  For more information about Tennessee Valley Family Services: www.safeplacehelps.org
(American Press Newspaper contributed to this report)