This is an archived article and the information in the article may be outdated. Please look at the time stamp on the story to see when it was last updated.
HUNTSVILLE, Ala. – Huntsville Police said an IHOP employee and a customer were killed at the restaurant on Memorial Parkway at Drake Avenue Wednesday night. Investigators say a second IHOP employee who was shot is the person who killed the customer-shooter. Madison County Coroner Tyler Berryhill said IHOP employee Roy Brown, 56, and customer Roderick Turner, 25, both died from gunshot wounds. The third shooting victim remains unidentified. The shooting happened around 9:50 p.m.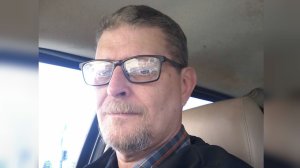 Police say the incident began as a dispute related to restaurant service.  Investigators say that Turner was at the restaurant to pick up a to-go order when he became disruptive and loud regarding the service. Police said a verbal altercation turned physical with an employee of the restaurant. Police say after the fight, Turner had a gun and began firing at employees, shooting Roy Brown and the unnamed employee. Police say that unnamed employee had a handgun and he shot Turner in self-defense of others. "We have crime scene investigators and our major crimes unit is here," Lt. Michael Johnson said Wednesday night. "Right now we have witnesses writing out statements and talking with multiple investigators. We have a lot of moving parts right now. There are people who are emotional. We just need a little time to piece this together."
A friend of Turner's tells WHNT News 19, "Please let people know he was a loving, caring person with a big heart. He was battling something he didn't know how to deal with. I only wish we could've given him the help he really needed." Turner is pictured to the left in this photo, posing alongside his sister. The second IHOP employee was transported to Huntsville Hospital with non-life threatening injuries and remains in stable condition. Police said two handguns were recovered from the scene. Police said they are not looking for any other suspects.
"We're going to be reaching out to IHOP and let the folks that own that business know. Let the family grieve. Some of them are down at the hospital with this other victim," Johnson said. Johnson added that there was a large police presence because the shooting happened around the same time as the Huntsville Police shift change, so more officers were able to respond. The owner of the IHOP said the restaurant would reopen at 7 a.m. Friday. "For now, the priority is on taking care of the guests and team members who were there," spokeswoman Stephanie Peterson said. "The restaurant team is working closely with and assisting authorities to piece together the events that unfolded." At this time, police say they aren't planning on making any arrests in the case, however it will be turned over to a Grand Jury for review as is customary in similar circumstances