This is an archived article and the information in the article may be outdated. Please look at the time stamp on the story to see when it was last updated.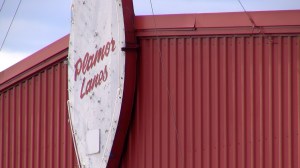 HUNTSVILLE, Ala. (WHNT) – Plamor Lanes was scheduled to shut its doors on April 30.
But that was before fire destroyed the nearby AMF Parkway Lanes.
Because options for area bowlers would have been drastically limited, Damson Automotive Group, which purchased the property months ago, has decided to delay the takeover of Plamor Lanes.
Read: Bowling Leagues & Associations impacted by bowling alley fire
Plamor Lanes manager Bobby Orebaugh tells us there is no set time the bowling alley will remain open. Only saying Plamor would be an option for local bowlers until AMF can rebuild and get back on their feet.
"Damson came to us and was wondering why we hadn't called them yet. But you know, we figured the deal was already done. As a community service, they're going to allow us to stay open until a new center is built in town," said Orebaugh.