This is an archived article and the information in the article may be outdated. Please look at the time stamp on the story to see when it was last updated.
HUNTSVILLE, Ala. – If you're like me, you've got the itch to be out in the yard in this beautiful weather.  Cold pockets seem to keep creeping in, but soon, the temperatures will be where they need to be for your spring and summer garden.
Huntsville's Citywide Great American Cleanup and Beautification Day is this Saturday, April 9.  In preparation, Operation Green Team will give away free vegetable plants and trash bags on Friday, April 8 from 11 a.m. to 1 p.m.
Pick up a box of GLAD Trash bags and a free tomato plant and cucumber plant (while supplies last) in front of City Hall, located at 308 Fountain Circle.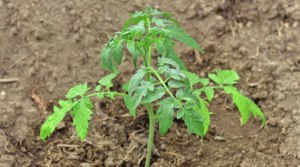 This is a popular event every spring, so we encourage you to get there early if you want a free plant.
You can also register to win a cedar raised planter perfect for square-foot gardening!
Here's another way to participate — and a chance to make a bigger impact in your community.  Operation Green Team is asking for volunteers to help with cleanups in different neighborhoods on Saturday, April 9.  Call (256) 532-5326 to sign up.