This is an archived article and the information in the article may be outdated. Please look at the time stamp on the story to see when it was last updated.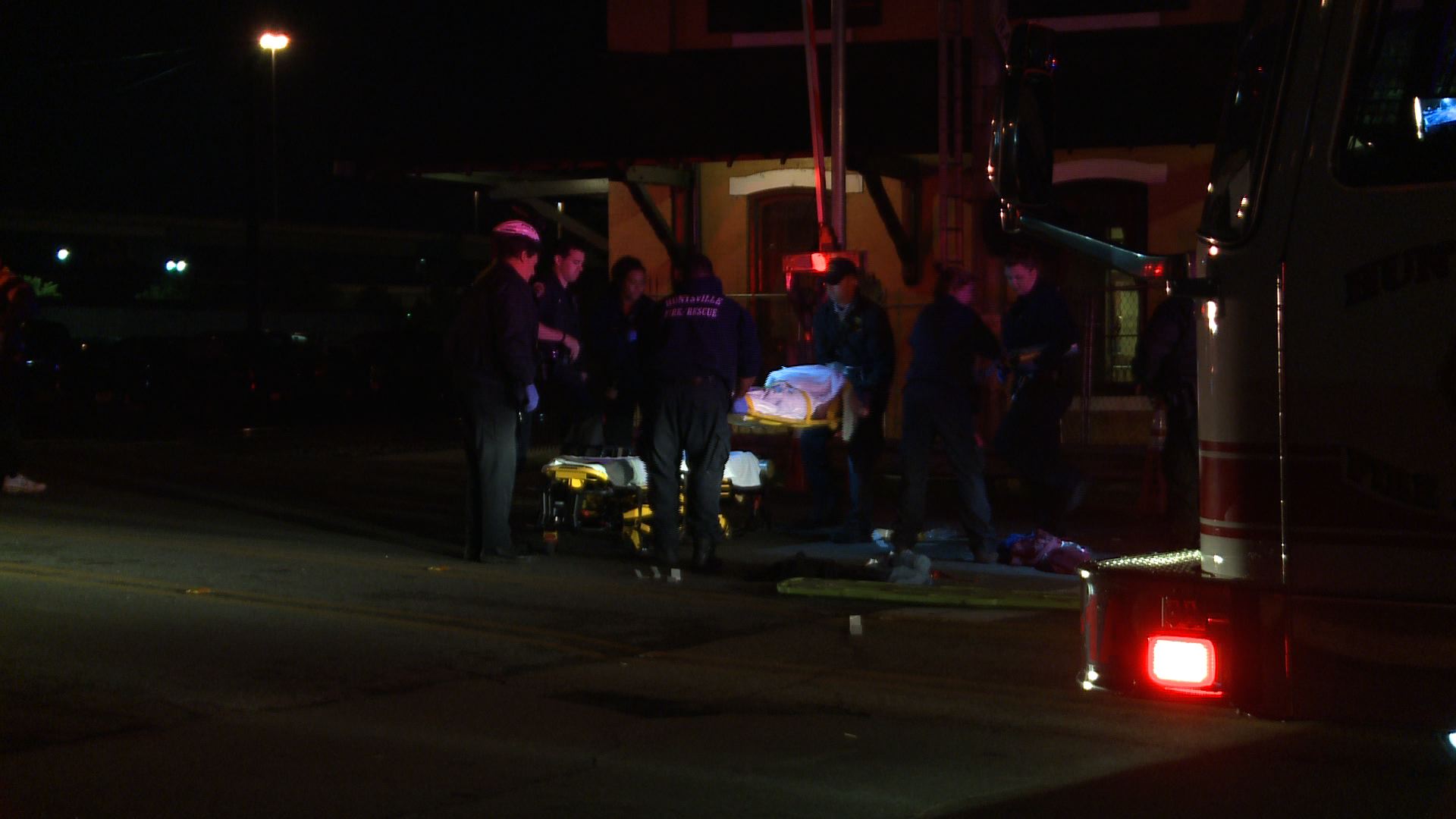 HUNTSVILLE, Ala. (WHNT) — A pedestrian suffered serious injuries after being struck by a car Saturday evening on Church Street next to an entrance to the Whistle Stop Festival.
Huntsville police said the man's injuries are not expected to be life threatening.
The collision happened just before 10 p.m., and investigators said officers took the driver into custody for Driving Under the Influence.  Police have not released his name.
Officers said they believe the pedestrian is homeless.
A security guard at the Whistle Stop Festival said he saw the car drive past and heard the wreck.  He said it did not appear the car was exceeding the speed limit.