This is an archived article and the information in the article may be outdated. Please look at the time stamp on the story to see when it was last updated.
HUNTSVILLE, Ala. – One person has been seriously hurt after being hit by a train in Huntsville Tuesday afternoon.
Police responded to the scene, directly behind Lee High School.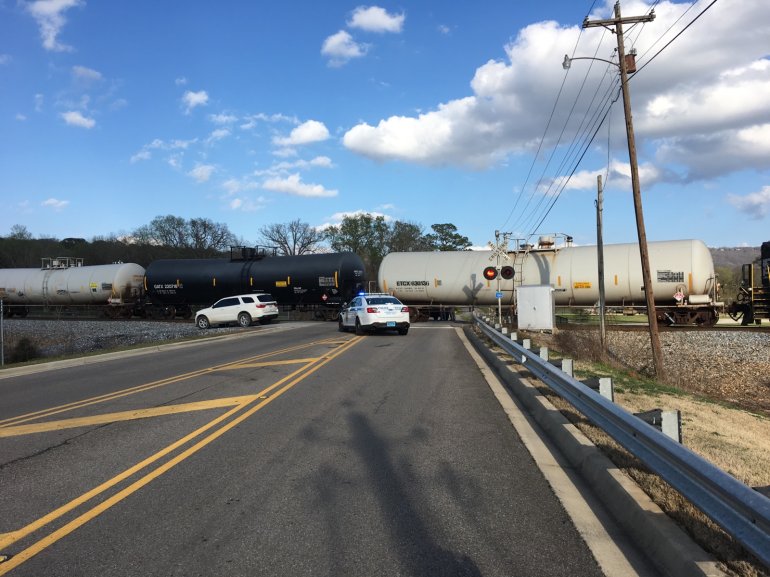 HEMSI COO Don Webster confirmed the pedestrian was taken to the Huntsville Hospital Emergency Room in serious condition.
Huntsville Fire Department Captain Frank McKenzie tells WHNT News 19 the victim is a male, and was struck near Holy Ghost Deliverance Church of Love in Christ, on Christian Lane.
It's unclear why the victim was near the tracks when the train came by.
It took the train several hundred feet to finally come to a stop.
The train line is owned and managed by Norfolk Southern. They had investigators on scene, Tuesday afternoon, to determine what went wrong.
Huntsville Police are also investigating the incident.
Currently. there's no word on the victim's age, name or condition.