This is an archived article and the information in the article may be outdated. Please look at the time stamp on the story to see when it was last updated.
HUNTSVILLE, Ala. – One person is in critical condition after a wreck on Highway 72 on Sunday night, according to authorities.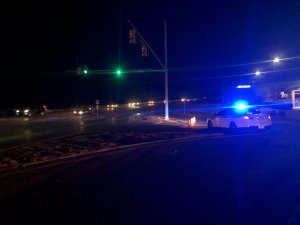 Huntsville Police say they were called to a two-vehicle wreck at the intersection of Highway 72 and Paramount Drive in front of Terranova's restaurant.
Police say a woman was attempting to turn her 2012 Toyota Camry into the parking lot of Terranova's when she left the side of the roadway and struck the curb, bushes, and a parked, unoccupied Subaru Outback.
A witness said the woman was alert and attempting to back off the curb after striking the parked vehicle.
The driver was taken to Huntsville Hospital, according to authorities. Her condition has not been reported.
Officials believe a medical issue caused the wreck.