This is an archived article and the information in the article may be outdated. Please look at the time stamp on the story to see when it was last updated.
HUNTSVILLE, Ala. – Huntsville police confirm they have made an arrest in connection with a shooting on Barbara Drive Thursday.
Police say 54-year-old Gregary Green turned himself in Friday afternoon. Police charged Green with first-degree assault.
Authorities said that Green and the victim got into a confrontation at one house before Green left.  Investigators believe that the victim then followed Green to a home on Barbara Drive where there was a second confrontation that led to gunfire.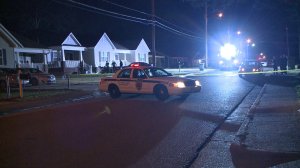 Police say the victim continues to be in the hospital recovering.