This is an archived article and the information in the article may be outdated. Please look at the time stamp on the story to see when it was last updated.
HUNTSVILLE, Ala. -- Huntsville Police officers say a woman was murdered on Saturday night in southeast Huntsville and had her car stolen.
HPD identified the victim as 29-year-old Tiffany Dawn Kelley. Police say Kelley was at a Dollar General store, north of Green Cove Road, alone around 7:15 p.m. - 8 p.m. before her death.
"It's like a nightmare you just can't wake up from," Tiffany's father Chris Ford said.
Police say they responded to a call after 8 p.m Saturday about a traffic accident. Upon arrival, they found her body near Ivory Lane on the road.
"Her husband knocked on my door and said Tiffany hasn't came back from Dollar General," Tiffany's sister Ashley said.
Ashley says they were planning to spend the weekend watching football and decorating their homes for Halloween.
Huntsville police have looked over surveillance video from Dollar General and places up and down Green Cove Road.
"We have two people of interest," Huntsville police Sgt. Jack Pugh said.
So far, police don't have a description of the two. They believe the two people stabbed and killed Tiffany, dumped her body in the road and took off in her car.
"And all you could see was puddles of blood in the road," Ashley said.
After two restless days, Tiffany's family says they're confident they'll see justice, but they don't intend to just wait by the phone.
"She's burned these roads up night and day looking for that car," Chris said.
"The fact they took a part of my life from me. That's something me and my family are never going to get back," Ashley said.
Police are searching for a light gold 2006 Nissan Sentra with the tag number: 47YC784. Police say the car may have broken down after it was stolen and may have been dumped by the thieves. The vehicle was last seen heading east towards Bailey Cove, according to HPD.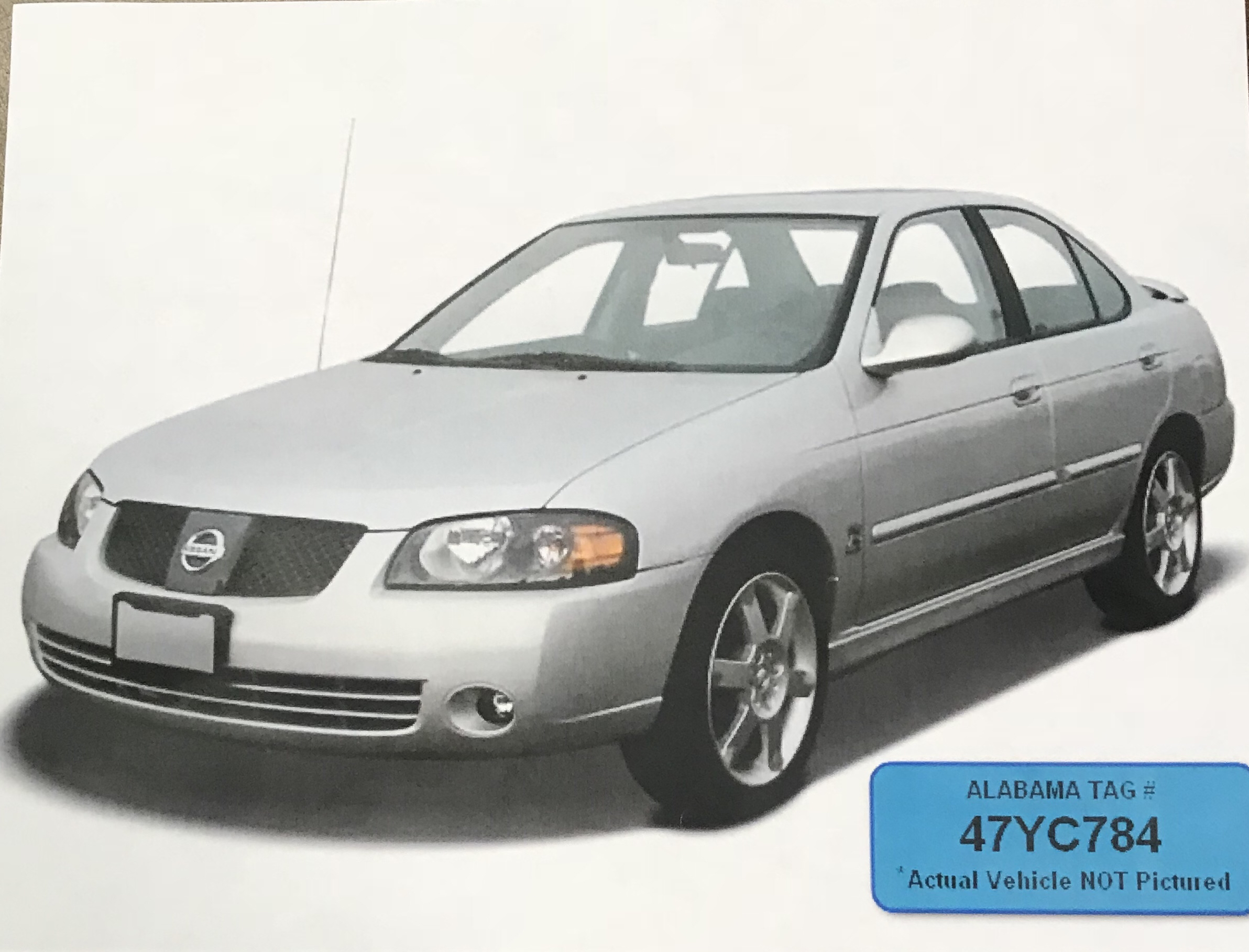 If you know any information that could help investigators, please call (256) 427-7270.