This is an archived article and the information in the article may be outdated. Please look at the time stamp on the story to see when it was last updated.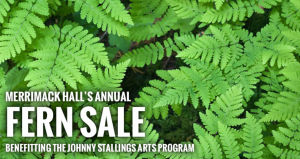 HUNTSVILLE, Ala. (WHNT) – It's time for Merrimack Hall's Annual Fern Sale, benefitting their Johnny Stallings Arts Program for people with special needs. Three different types of nursery quality ferns are available in a 10-inch pot: Kimberly Queen Fern (full sun), Macho Fern (partial sun), and Boston Fern (comes in a hanging pot only and thrives in the shade).
All ferns must be pre-ordered. Ferns will not be available for sale on pickup day. Pre-order is available online through April 4th. Please note fern pick-up date & time: ferns will not be held after April 18th. All ferns are priced at $16.