This is an archived article and the information in the article may be outdated. Please look at the time stamp on the story to see when it was last updated.
President Trump reversed nearly 70 years of American foreign policy Wednesday in an announcement from the White House. "When I came into office, I promised to look at the world's challenges with open eyes and very fresh thinking," President Trump said.
The President recognized Jerusalem as Israel's capital and ordered the State Department to begin the process of moving the United States Embassy to the city.
"Today we finally acknowledge the obvious, that Jerusalem is Israel's capital.  This is nothing more or less than a recognition of reality."
The announcement fulfills a campaign promise for President Trump.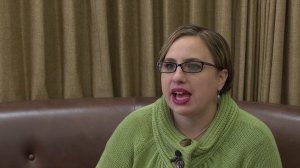 Rabbi Elizabeth Bahar, of Temple B'nai Sholom, says she thinks the decision is not for peace, but for politics.
"It's been politicized. This is an issue where I think America needs to be supportive of creating a peaceful environment between Palestinians and Israelis," Bahar said. "And anything that's done to threaten that is a problem. Not just for the Palestinians and Israelis, but for us as a world in."
Jerusalem is considered a Holy City by Jews, Muslims, and Christians. The announcement is expected to set off a wave of potential violence in the region.
"We need peace, and anything you're going to do that is potentially going to throw a match on a tinderbox is not good," Bahar said.
Israel's Prime Minister thanked President Trump and said his announcement will advance peace. The Arab League has scheduled an emergency meeting in Jerusalem this Saturday, to discuss President Trump's decision.