This is an archived article and the information in the article may be outdated. Please look at the time stamp on the story to see when it was last updated.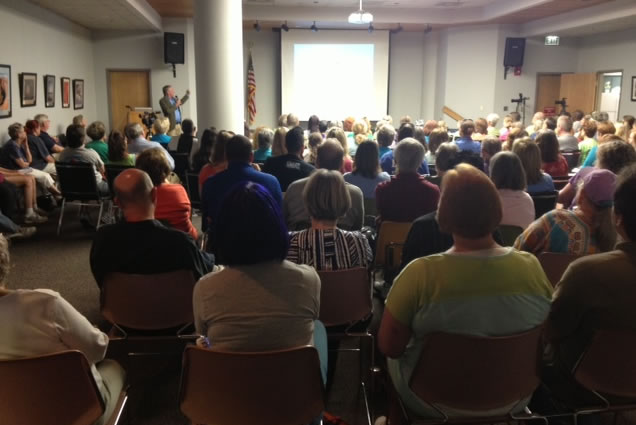 HUNTSVILLE, Ala. (WHNT) – There's a large crowd at the Huntsville-Madison County Public Library for today's No Kill Community Workshop.  The group organizing the meeting wants to present ideas on how to cut animal euthanization rates in Huntsville.
Panelists from across the country will explain the No Kill approach to saving lives and money by making some changes to age-old philosophies and approaches to handling stray, lost, and unwanted animals.
The workshop is presented by No Kill Huntsville, a group that aims to reduce the number of animals euthanized each year at local animal shelters.  They believe it is possible for the shelters to have 90% or higher 'save rates'.
The workshop is free to the public and lasts until 5:00 p.m.  Guest speakers include Mike Fry, director of Animal Ark Animal Shelter in Hastings, Minnesota, and co-host of Animal Wise Radio.  Kelly Jedlicki of Shelby County No Kill Mission in Shelby County, Kentucky is also scheduled to speak.
"There is something for everybody here.  If you're an animal lover, you're going to find out how this city can save thousands of additional animals every year," said Fry.  And if you're a taxpayer, you're going to find out how you can save the city money while you're doing it.  So there's really something for everybody.  And it's interesting, it's engaging and it's a lot of fun."
The panelists appeared in Scottsboro earlier in the summer to meet with the mayor there about adopting the No Kill approach.  The mayor decided to sign on and made sweeping changes to how animals are treated there.  No Kill Huntsville is hoping for the same success.