This is an archived article and the information in the article may be outdated. Please look at the time stamp on the story to see when it was last updated.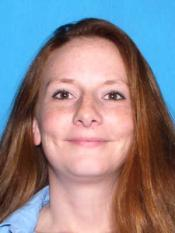 MADISON COUNTY, Ala. - The Madison County Sheriff's Office says new evidence has led them to search the home of Jennifer Faye Powers. She was last seen at the Granto Drive home nine years ago today.
Deputies are working with other law enforcement agencies, including the FBI, to search the area right now. They are searching a red barn located behind the house.
Investigators say they received evidence from search dogs and a device they put in the ground that suggests there may be human remains near the area.
Archaeologists are also out there digging near the barn.
Investigators say they don't know if this will take hours, days or even weeks, but they will continue to search for answers.
Powers, born in 1979, was last seen on July 12, 2008. She has since been declared legally deceased by the Probate Judge of Madison County.
The circumstances' surrounding the disappearance of Jennifer Powers has led the Sheriff's Office to believe she is the victim of a homicide.
If anyone has any information of the whereabouts of Mrs. Powers or any information regarding this homicide case, please contact Inv. Andrews (256) 533-8866 or the non-emergency number to dispatch at (256) 722-7181.