This is an archived article and the information in the article may be outdated. Please look at the time stamp on the story to see when it was last updated.
MADISON COUNTY, Ala. (WHNT) – There is new information about a wreck that killed a toddler late Saturday night.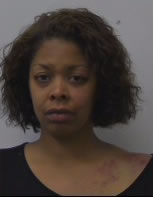 State Troopers have arrested the mother of the boy.  Devin Fountain, 32, is charged with driving under the influence.
Troopers say Fountain was driving the car when it crashed while carrying her two children, ages 3 and 1.  The younger child, James Maxwell Fountain III, died on the scene.
Fountain's blood alcohol content level registered at 0.200, according to court records.
Troopers say Fountain crashed her vehicle into a tree around 10 p.m. Saturday on Old Railroad Bed Road near Dan Crutcher Road, about six miles north of Huntsville.  She and the 3-year-old child were taken to a nearby hospital.
State Troopers say their investigation continues.