This is an archived article and the information in the article may be outdated. Please look at the time stamp on the story to see when it was last updated.
MADISON COUNTY, Ala. (WHNT) – There's a family in Madison County with a new lease on life and accessibility thanks to work by volunteers.
It's because of "Red Day" for Keller Williams of Madison teaming up with CASA volunteers.
"Red Day" starts at the CASA warehouse on Grace Street, where volunteers get a lot done before they ever go visit the family who they're helping. They build the support structures for the ramp.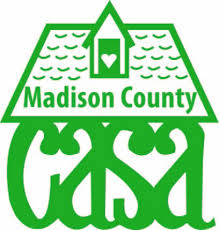 "Knocks off a couple of hours on your build," said Ricardo Jaramillo, a CASA volunteer. "Especially like today. It's a little warm. We don't want to be out there too long pre-building, so why not pre-build it in here."
The volunteers look forward to the opportunity to make a difference.
"Every time we go out there and build a ramp, our clients cry… just out of joy," said Jaramillo. "I mean now they're able to get in and out."
"Some of these people, in talking to CASA, wait a lifetime. Some people die before they actually get a ramp and they stay homebound," said Linda Hess Coplen, a volunteer for Keller Williams of Madison.
She explained that Red Day is a day her company sets aside — nationwide — to give back to communities and do something to help others.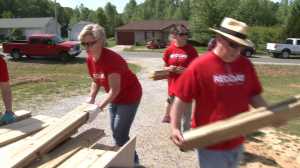 In this case, they're helping Josephine Banks of Toney and her family.  Her husband and 76-year-old mother are both wheelchair bound.
"It's so hard to get her down and then if a storm happens and I'm one person stuck here," Banks said of trying to move her mother down the stairs leading to her home. "It's hard to get her out because we go to safety, so it's very important to me because I can't afford to pay for it."
That's why the volunteers do it.
CASA usually installs a ramp once a month, but teaming up with Keller Williams has allowed them to build four of them for families who need them.