This is an archived article and the information in the article may be outdated. Please look at the time stamp on the story to see when it was last updated.
HUNTSVILLE, Ala. – There are many unanswered questions about the relationship of 49-year-old Milton Tyson and 29-year-old Marcus White. On Tuesday police responded to the 2500 block of Callahan Drive and found Marcus White dead from a gunshot wound.
A few days passed and police charged Milton Tyson for White's murder. They picked him up at his Harvest home.
White's brother Bryan doesn't know the extent of Marcus and Milton's personal relationship, but Tyson is a familiar face. Tyson taught at Lee High School. The same high school the White's went to several years ago. "In fact he was my home room teacher, my junior year in high school, so everyone knew Mr. Tyson," Marcus White's brother Bryan White said.
Tyson was a special education teacher for close to 20 years, he was terminated last year.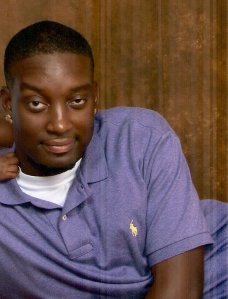 Bryan White said the news of his brother's death is still hard to believe. "It's almost as if it`s surreal. We are all walking around in a bit of a haze, and a bit of a fog", Bryan White said.
White said the family is mindlessly making their way through, and they are missing their loved one. Bryan and Marcus were close brothers, and only a year apart. Bryan remembers found memories of playing video games and his brother supporting him. "Our aunt had passed away and it was difficult for me for a bunch of different reasons. I was in our room, and he came in and saw that I was crying and embraced me," Bryan White said.
The family has had a lot of support from family and friends since Marcus White's death. The family is hurting after losing their loved one. Bryan White said they are taking it one day at a time.
Bryan White said the saddest apart about the entire situation is Marcus's kids will grow up fatherless. He leaves behind a 5-year-old daughter and a 16-month-old son.