This is an archived article and the information in the article may be outdated. Please look at the time stamp on the story to see when it was last updated.
HUNTSVILLE, Ala. - Parents continue to raise concerns about a lack of response from Durham School Services, the company paid by Huntsville City Schools to provide bus transportation to students.
We have heard from more parents since our report aired on February 14, who say buses show up late to their child's stop, if they show up at all.
Durham released an app in 2016 that was intended to help parents track their child's bus.  However, some moms say the app is useless because when you register on the app, it only allows you to see your child's bus.  Here's why this has been a problem for them.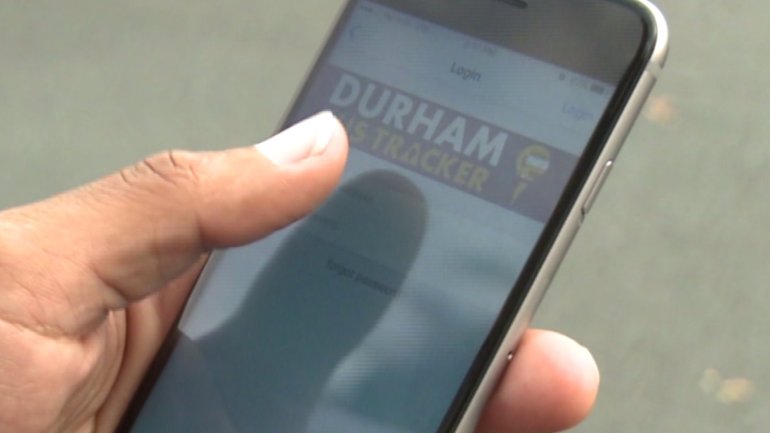 "The buses are breaking down, so they'll substitute a different bus but the app isn't compatible if your kid is on a different bus," said Jessica Berkholtz.
Berkholtz also said Durham has never used the app's messaging feature.
"They don't message at all," Berkholtz said. "I've yet to receive any communication from Durham about where the bus is, if it's running late, or if we're on a substitute bus."
Or if the bus is broken down on the side of the road, like it was last week.
"The only reason we knew is because some of the kids on the bus had a cell phone and could contact us," Berkholtz said.
Cherie Duriez, another parent, expressed similar concerns.
"You call Durham to get an idea of what's going on and they'll either tell you they know what's happening and oh yeah, there will be a sub there no problem, the bus will run as usual, and then the bus doesn't show up," said Duriez. "Then when you call them in the morning -- they tell you 'oh, we never had a sub. Who told you that?' If the bus isn't going to be there and they're having problems finding drivers, that's one thing, but when we call to ask what's going on, just be honest."
"Huntsville City Schools is paying for these buses, and they're not showing up," said Duriez.
"They're not providing the service -- they're not hiring the bus drivers, and it makes you question why we subcontract this work to begin with," said Berkholtz.